Today's topic: With so many new innovations, what technology has the most potential for retailers?
Kelsey Foy, Director, Retention Marketing, ELOQUII
Virtual reality. If users can have a virtual closet to try on items and understand how the product will fit and look on them, the opportunities are endless!
Mark DeCausmeaker, Director of Multi Channel Sales, REEDS Jewellers
The key element is not choosing the technology but choosing the right technology for your company. Every company has its own strengths and areas of need. Use data to identify the areas you want to work on and then compare the available technology options to achieve your goal. We've found when we elevate something we're good at and improve in areas where we've only been adequate, we get the best return on our technology investment.
As a final consideration, finding the right partner is as important as finding the right technological solution. If you can't work with them or if their company culture doesn't mesh with yours, you'll never be able to optimize their product.
Sophia Jin, Marketing Manager, FSAStore.com
The idea of virtual reality or augmented reality has a lot of potential for retailers. We've seen hints of it both in-store and online, including the ability to "try things on" from home by uploading your image to an app or website, or using a virtual fitting room in-store to try clothes without having to undress. Making it more convenient to use products virtually can ease the shopping experience in a world that favors instant gratification. I'll be interested to see if consumers will be able to experience consumer products in a virtual reality setting in the future.
Dominique Perri, Director, Yoko
With the online retail space as cluttered as it is, any automated technology that encourages customer loyalty (e.g. rewards programs) and sales (upsell, back-in-stock notifications) gives a huge advantage to retailers with minimum effort.
Nick Garland. Co-founder and Site Architect, The Block Shop
In the near term, I think the theme of mass personalization will continue. In the marketplace, there are effective solutions for providing a personalized experience across a single channel; however, I think we will see real gains in the next few years at being able to provide a personalized experience across all channels simultaneously. Picture this: A user initially views a range of products online or reads a blog article, then gets a follow-up email which prompts them to go to the store for a closer look. The sales assistant knows exactly what they're interested in based on their online viewing history and can tailor the shopping experience accordingly.
In the long term, virtual reality and augmented reality are going to be game changers in the ecommerce space. They'll allow you to deliver an in-store experience to the consumer from the comfort of their own homes. They'll be able to superimpose products into their homes so they can see what it will look like, in real time, with a friendly virtual sales assistant guiding them the whole way.
Want more like this?
Want more like this?
Insight delivered to your inbox weekly.
Keep up to date with our free email. Hand picked whitepapers and posts from our blog, as well as exclusive videos and webinar invitations keep our subscribers one step ahead.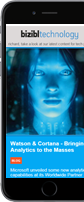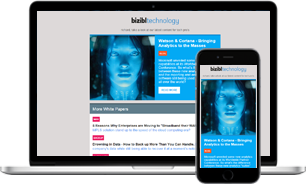 Want more like this?
Stay up to date with our weekly email