Building a Corporate App – In 5 Easy Steps
In today's mobile-first environment, apps are a no-brainer. Businesses of any size can use apps to offer a whole universe of useful content and bespoke functionality to users and customers. Apps offer a premium alternative to websites - reducing reliance on mobile web and delivering consistent behaviour across devices. Corporate apps can also help to simplify any number of previously tedious admin tasks, improving efficiency and building employee engagement.
To start you on your journey, these five steps will help you think about how apps can be put to work in your organisation.
1. Find the purpose
Firstly, it's important to be clear about what you're trying to achieve - how to best serve your users. Modern users expect quality interactive experiences, on the devices of their choosing. The increasing prevalence of digital native customers and staff alike, (as millennials have reached maturity) power the growth of mobile and drive trends such as BYOD. Whether you need to deliver premium content to these customers, run events, train staff, speed up admin, improve compliance, and much more - you first need to know who's going to use your app and why.
Some Enterprise App Examples
Sales Enablement apps can help to ensure sales teams have premium media assets available when engaging with customers. Unlike conventional media solutions, apps can enable offline working, media asset security, and highly polished presentations - they can be an effective tool to improve performance and efficiency - even deliver staff incentives.
Employee Engagement can be difficult, particularly for dispersed workforces (think shops, restaurants, factory workers, mobile service personnel, or account management teams). Apps can provide a controlled and secure environment for companies to communicate, deliver training, health & safety updates, conduct research, and more. For leading organisations, engagement apps are a central component of employee benefit programs - representing the gateway to rewards, perks, and wellbeing services.
Content Marketing is a mainstay of modern marketing. Specialist apps can give brands an easy way to deliver compelling native content experiences across a myriad of devices.
Commerce & Loyalty are primary considerations for many organisations, so many strive to deliver best-in-class mobile experiences using dedicated apps. Through apps, brands and retailers are able to better control the presentation of products and services, open new marketing channels, and gain access to extra functionality such as cameras and location services.
Social & Messaging apps are some of the most heavily-used worldwide. From WhatsApp to Tinder, Twitter, Facebook, LinkedIn and everything in between, apps that facilitate networking and communication exist to serve every niche. Organisations of every size use existing platforms to communicate internally and externally, to market their apps and more - many even build their own, to offer staff and customers secure, bespoke ways to connect.
Next, creating an inventory of your existing content, and setting objectives will help you define the format your app will take; the information it should contain and who will use it.
2. Research
Whether you outsource your app development depends a great deal on your in-house capabilities, and how much bespoke functionality you need. Even if you have a well-resourced and capable development team, the key considerations are; speed to market, ongoing maintenance, cross-platform capability and longevity.
App platform-as-a-service (PaaS) providers like Rakuten Aquafadas can often offer a greatly simplified route to success, by taking the pressure off your organisation. From maintaining servers, to keeping up with OS updates, new devices and more, PaaS solutions minimise the need for long-term specialist IT support, allowing marketers and other line-of-business professionals to create content and administer day to day app operations.
But ongoing support is still an important consideration! Both business objectives and user expectations constantly evolve, so apps need to deal with more data and new requirements. Consider service level agreements (SLA's) carefully and review regularly for appropriateness.
3. Experience led design
All too often, apps are created with a series of functions in mind – content deployment, feedback gathering, data entry, etc. There isn't enough consideration given to user experience, which ultimately governs whether or not the app will be used.
Creating a successful user experience depends on a strong app architecture. This covers a number of elements including; how to access data, functions the app must be able to perform, cross-platform capability, and even connectivity or bandwidth expectations. Above all, the app architecture always has to keep in mind the core usability principles, to deliver superb user experience (UX) - intuitive navigation, and well presented, useful content.
4. Launch & Build Lasting Engagement
B2B or B2C - apps need to be 'sold' to their users. When your app is ready for release, it needs marketing and distribution support to encourage uptake. Whether you aim to increase productivity or deliver content, it's imperative your app reaches the tipping point to ensure ROI.
In the early days of launch, a 'listen and respond' strategy is important as few apps launch without bugs or content glitches. Feedback is the most important way for app developers to iterate and improve their product.
Once your app is live, it's important to develop an ongoing marketing strategy to build new users and keep existing ones coming back. This topic is worthy of it's own blog, but the channels and techniques are as varied as any marketing campaign - from advertising, to email, social engagement and more. For existing users, perhaps the key tool is push notifications.
5. Measure & Improve
Just as with other digital properties, app analytics can offer real insight into popular content, typical user journeys, bottlenecks, and usability issues. From the moment of launch, all app owners - whether consumer or corporate, should use this information to constantly improve user experience.
Throughout its lifecycle, it's important that any app has a champion within your organisation, responsible for ensuring its continued improvement - an app is a long term investment, but equally - it pays long term dividends.
About Rakuten Aquafadas
If you're ready to start providing premium experiences to your users, get in touch with the experts at Rakuten Aquafadas. Our powerful tools can help you build apps with ease and deploy native content on any platform.
For more information visit aquafadas.com to find out how some of the world's biggest brands are leveraging Rakuten Aquafadas technology to deliver apps which support their agile content strategies, control costs and move faste
Want more like this?
Want more like this?
Insight delivered to your inbox
Keep up to date with our free email. Hand picked whitepapers and posts from our blog, as well as exclusive videos and webinar invitations keep our Users one step ahead.
By clicking 'SIGN UP', you agree to our Terms of Use and Privacy Policy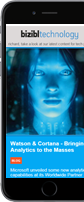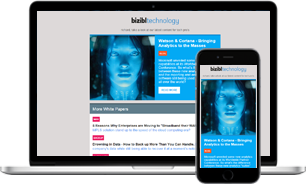 Other content you may be interested in
Want more like this?
Stay up to date with our content email
Want more like this?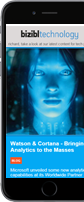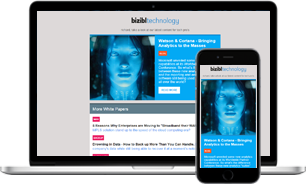 Want more like this?
Insight delivered to your inbox
Keep up to date with our free email. Hand picked whitepapers and posts from our blog, as well as exclusive videos and webinar invitations keep our Users one step ahead.
Bizibl Group Limited, Registered in England 09091156, 26 Bridge Road East, Welwyn Garden City, Hertfordshire, AL7 1HL