Becoming an Adaptive Marketer: Problems, Opportunities and Payoffs
Jeffery Hassemer
Chief Strategy Officer
Alterian PLC
The conversation in marketing is evolving - adapting, actually - as marketers feel customer frustration and face some of their own with an outdated approach to delivering a superior customer experience. The solution for many is to turn to adaptive marketing - a unique competitive edge that lets businesses deliver a real-time adaptive customer experience that maximises revenue with each individual customer.
How can marketers create the most relevant and profitable customer experience possible? First, they need to be able to personalise messaging in real-time - less than 100 milliseconds - no matter where and when an interaction occurs. That capability powers a host of other techniques that drive the adaptive marketer's success. But first, traditional marketers need to take a clear look at the root cause of their frustration and how it can be solved. Here, then, is a look at the problems, opportunities and payoffs that line the route to becoming an adaptive marketer.
The Problem: Keeping Up With Customers
1. Tool Disconnect
List-based email, Web analytics, mobile applications, and cross-channel campaign management tools are great examples of tools that were built separate of each other containing their own individual decision engines. While adding more channels provided more convenience for customers, it also created the perfect storm for marketers.
2. Channel Choke
More channels naturally forced retailers to develop marketing strategies that were optimized on a channel-by- channel basis, producing multiple different, and often competing customer experiences. Additionally, more channels empowered customers to interact wherever and whenever they wanted, making it nearly impossible for marketers to keep up. Finally, customers started noticing this effect and increasingly wanted one seamless and personalized customer experience across channels.
3. Stuck in Siloes
As a result, retailers end up with siloed channel-centric technology systems containing decision layers and databases that don't talk to each other. This makes it impossible to always stay one step ahead of customers with the right message.
4. Step Over the Line
The current linear channel-centric approaches that used to successfully control and predict customer behaviour aren't working anymore within a dynamic and empowered consumer world. By design, they fail to adapt to their customers' unpredictable behaviour fast enough to maintain a seamless experience for customers, and maximise revenue for the business.
The Opportunity: 10 Key Assets of An Adaptive Marketer
1. Opportunity Trees
Not journey maps: dynamic Opportunity Trees™ where customers control their journey and marketers create an adaptive customer experience based on the full and latest state of each customer profile.
2. Adaptive Marketer Data Environment
Centralised and consolidated customer data at their fingertips; marketing-specific format for a single source of truth that they control instead of IT.
3. Real-time Adaptive Customer Counts
Bypass IT and slow tools to get answers to their own questions on their own time in seconds!
4. Engineered Fields
Quickly edit and add new customer data variables on their own to make sure all customer data always adapts to specific marketing needs.
5. Single Event View Reporting
Holistic, real-time view of what's going on inside their ecosystem at all times across multiple simultaneous campaigns.
6. Integrated Audience Segments
Immediately turn insights into action within seconds using the same tool.
7. Real-time Adaptive Email Campaigns
Email messaging stays relevant no matter what change in omni-channel customer behaviour.
8. Real-time Adaptive Omni-Channel Campaigns
Automate personalised messaging across the entire ecosystem that adapts to system-wide customer behaviour in real-time no matter where or when.
9. Real-time Adaptive Display Ad Targeting
Extend the adaptive customer experience across the internet to accurately identify and personalise customer ad experiences anywhere online.
10. Real-time Adaptive Attribution
Analyse the impacts of both marketing and advertising interactions to see what it takes to get customers and prospects to convert, and the true ROI.
Want more like this?
Want more like this?
Insight delivered to your inbox
Keep up to date with our free email. Hand picked whitepapers and posts from our blog, as well as exclusive videos and webinar invitations keep our Users one step ahead.
By clicking 'SIGN UP', you agree to our Terms of Use and Privacy Policy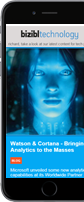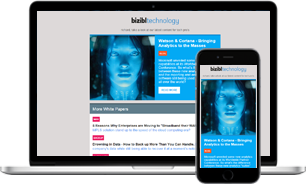 Other content you may be interested in
Want more like this?
Stay up to date with our content email
Want more like this?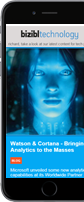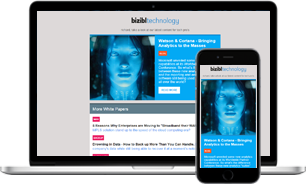 Want more like this?
Insight delivered to your inbox
Keep up to date with our free email. Hand picked whitepapers and posts from our blog, as well as exclusive videos and webinar invitations keep our Users one step ahead.
Bizibl Group Limited, Registered in England 09091156, 26 Bridge Road East, Welwyn Garden City, Hertfordshire, AL7 1HL