B2B influencers - Are They the Right Marketing Choice for you?
New strategies for effective and innovative marketing are constantly in the works, and in recent years nothing has emerged quite as triumphantly as B2B influencer marketing. B2B influencers have had a huge impact on the marketing landscape, because of their effectiveness but also, if poorly executed, as potentially embarrassing examples of marketing done wrong.
In this blog we'll take a closer look at the ins and outs of B2B influencer marketing, to help you decide whether or not it could potentially help or hinder your B2B business.
What are B2B influencers?
B2B influencers are individuals or businesses with particular expertise, influence, and credibility within a certain market. They can be anyone from industry experts, thought leaders and academics, to pop-culture figures and celebrities - though the latter two are more often employed as B2C influencers. The key is that they have the ability to encourage engagement, improve visibility and drive sales.
The rise of B2B influencers can be attributed to the growth of social media and digital marketing. B2C influencers have been prevalent for a long time, many of them capitalising on the rise of platforms such as YouTube and the high volume of people they are able to reach. The B2C influencer landscape is now quite over-saturated, and it is harder to make campaigns stand out because of this. By contrast, the use of B2B influencers is still on the rise.
How do you find influencers in your industry?
Extensive and thorough research is the best way to find appropriate influencers in your industry. You may know a few key players, but none who fit your brand. Attending events and looking through relevant social media is a good place to start when looking for influencers in your industry, but there are also influencer databases created for this very purpose.
When looking for a B2B influencer to collaborate with, look for these identifiers:
A strong online presence
A following that resembles your ideal customers
Contributions to relevant industry publications
A reputation that fits your brand's values
Qualifications, or other credentials that support their expertise
An influencer doesn't necessarily have to have all of these things to appeal to your customers. For example, many B2B influencers are more active in publications than on social media, or vice versa. 
Contrary to popular belief, a potential influencer's following doesn't have to be huge for them to be successful - but they do need to be engaged. And they must be prepared to use that engagement to your advantage.
How can you attract influencers to your brand?
Once you've identified influencers that you would like to work with, the next step is to invite them to collaborate with your brand. This can be done by approaching them directly, or through hosting events and conferences and inviting them to see what you're all about.
If you're prepared to reach out directly, craft a compelling value proposition that communicates the benefits of partnering with your brand. Show genuine interest in their work, and give examples of how your business goals align with their interests. B2B influencer partnerships can be mutually beneficial. Co-creating content, providing exclusive access to resources, or exposing them to a wider audience will aid their growth as much as your own. 
Any sign of being insincere may be off-putting. After all, you are initiating a working relationship, which needs to be built on a basis of trust and transparency.
How do you build relationships with B2B Influencers?
It is important to strike a balance between your relationship being strategic, professional, and personal. It also cannot be rushed - a minimum of two months for researching, approaching, and negotiating with any potential influencers, and do not let the length of this process sour your relations. 
Here are some ways to build your relationship with B2B influencers.
Take the time to teach them
Don't assume they'll be familiar with your products or services, even if you exist within the same industry sphere. By taking the time to educate them and sharing your passion and wisdom, they will grow to understand and appreciate exactly what you are offering your customers and be able to convey the same enthusiasm.
This is also an important step to eliminate the risk of your influencer accidentally spreading any misinformation about your brand, products or services.
Let them be themselves
While it's your business they will be attracting attention to, attention will come from people who are, first and foremost, fans of your influencer for their personality and insights. Allow them to exercise some creativity and inject their own ideas into your ideation sessions. This will show that you appreciate their input and contributions, and leave them feeling like a partner and not just a mouthpiece. 
Support their content
Showing support for your influencers, even for content that may not relate to your business, shows that you are invested in them as an individual and in their success as well as your own. It proves that your interest in them is not arbitrary - which is also a great thing for their following to be able to see, as it adds authenticity to your collaborations.
It's important to have a good relationship with your B2B influencers, as this helps to reduce the potential risks when collaborating. The risks include:
Misaligned values - taking the time to get to know your influencer means you'll quickly know if they're not the right fit for your brand.
Compliance issues - due to the advertising and disclosure regulations that surround influencers of all kinds.
Varying influencer performance - they are only human after all, and may fall out of favour with their audience for reasons beyond their control.
How do you measure the ROI of influencer marketing?
Experts at Convince&Convert say not to expect results from a B2B influencer marketing program for a minimum of six months. This isn't to say that you won't see evidence of any ROI at all during this period, but it's a good rule to go by. When looking at B2B influencer marketing case studies, it's unlikely that you'll find any collaborations that bore fruit overnight. 
B2B influencer marketing is very effective for improving reach, engagement and impressions. However, accurately attributing these results to the influencer's efforts can be a complex process, especially in multi-channel marketing campaigns. This is where software and segmentation can be useful. 
Measuring the ROI of influencer marketing can be difficult if not approached correctly. Establishing clear goals and key performance indicators (KPIs) from the outset will help to determine quantitative data sources from which you can pull information. It is also important to consider the potential impact on your relationship with your influencer, should your results not be what you hoped.
How can Apteco help you build your B2B Business?
There's a lot we can offer a B2B business that is looking to grow and make strides in their industry - and we have the case studies to prove it. We can help you to better understand influencers, provide your sales team with additional insights, and create better experiences for your customers. 
We do this through understanding people - not just your audience, but also your workforce and partners -  and knowing how our marketing software can work for them.
See how B2B companies are using Apteco software and book a demo today!
Want more like this?
Want more like this?
Insight delivered to your inbox
Keep up to date with our free email. Hand picked whitepapers and posts from our blog, as well as exclusive videos and webinar invitations keep our Users one step ahead.
By clicking 'SIGN UP', you agree to our Terms of Use and Privacy Policy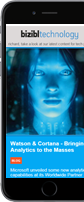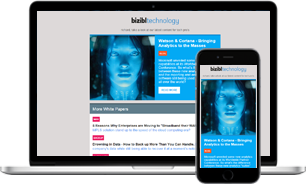 Other content you may be interested in
Want more like this?
Stay up to date with our content email
Want more like this?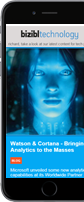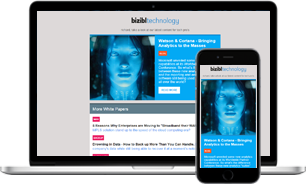 Want more like this?
Insight delivered to your inbox
Keep up to date with our free email. Hand picked whitepapers and posts from our blog, as well as exclusive videos and webinar invitations keep our Users one step ahead.
Bizibl Group Limited, Registered in England 09091156, 26 Bridge Road East, Welwyn Garden City, Hertfordshire, AL7 1HL