Orchestrating Technology to Break the 'No Growth' Cycle
Harnessing technology tool sets and instruments is fundamental to successful supply chain orchestration. Unless the right suite of systems is in place it is impossible to establish the visibility and traceability of goods that satisfy the business requirements and standards set by today's customer and supplier networks. Discover how you can break the 'no growth' cycle with technology.
Economic Issues – The Double Whammy
Most 3PLs and manufacturers face continual cost and competitive pressures. Those fortunate to secure orders suffer reducing margins, caused by rising costs and competitive pricing. The industry is generally faced with stressed cash flow and reduced lines of credit on one side, with increasing customer demands on the other.
The Barriers That Create a No Growth Cycle
Good orchestrators realise that technology is constantly improving, becoming easier to implement and more cost effective. They will consistently review their technology status, and that of their competitors, to ensure their organisation does not fall into the 'no growth cycle'.
While the correct implementation of technology will create efficiencies and leverage resources, orchestrators seek to overcome barriers to change that may exist.
Inexperience of Implementing Current Technology – understanding the 'nuts and bolts' of appropriate technologies that can improve the business, and the consequential risks, advantages and payoffs of implementing them.
Lack of Time – to investigate a solution, as managers are involved in hectic day to day operations. Also, operational managers are also often tasked with complex market investigations and supplier vetting processes, despite having severe time constraints.
Culture and Mindset – objections by defensive management, or resistance by those suspicious of change, and sometimes an 'If It Ain't Broke Don't Fix It' mentality which leads to excuse any action to advance the business.
Cost – lack of immediate CAPEX, in a 'credit crunched' economy is a real concern, so orchestrators seek to justify investment with a fast ROI. Orchestrators take advantage of their buying power in negotiation, while also exploring other options that do not require CAPEX – such as rental and cloud computing models.
Legacy Systems – Avoiding Hidden Costs
Legacy Systems can present a particular problem, as it is often not feasible to replace them (or 'rip out' and 'write off') for financial, technical or political reasons. Often business growth can be adversely affected by keeping inefficient legacy systems that are not compatible or upgradeable, and are over-expensive to maintain.
Barriers can delay the implementation of new technology and slow, and sometimes stop, business growth. Opportunities to modernise could be missed, while competitors may create advantage by improving throughput, lowering costs and improving service levels.
Return on Investment Cycles
In order to sustain higher margins and a viable cash position, orchestrators seek to deliver fast and multiple Return on Investment (ROI). Few boardrooms will sanction investment with an ROI expectancy of longer than 2 years.
Several technology upgrades can deliver ROI within 12-18 months (or better), as well as achieving immediate benefits after a relatively short implementation.
Typically Vehicle Monitoring Systems (VMS) fall into this category; they have been proven to provide management with the tools to reduce fuel bills by up to 10% (or approximately 1.5% of overall overheads).
A medium term I.T. investment, properly applied, should typically yield ROI in 6-18 months, with multiple returns after that. Warehouse Management Systems (WMS) have significant proven track record of improving warehousing efficiency by up to 50%. Transport Management Systems (TMS) can support reductions of up to 30% of vehicle costs, equating to up to 12% of overall business costs.
Reducing Lifetime Costs of Mobile Computing
The dilemma that faces owners of mobile computing equipment such as scanners, mobile phones and PDA's, is the costs associated with the repair and downtime. Reliability is a key issue particularly as they are heavily relied upon by the business ('if the computer is down, then so is the vehicle or operative scheduled to use it').
Also unreliable or bulky units will simply be ignored by field operatives who will quickly regress to pen and paper.
Until now managers have had to build-in significant allowances to purchase standby units, and maintenance contracts that fund repair (approx. 10% of capital investment), as well as provide IT support for multiple dedicated units i.e. – separate scanning equipment, mobile phones, routing and scheduling units, POD units, and work order devices.
Innovative manufacturers have responded enabling multi-functions functions on a single modular device that is also highly ruggedized. Investing in such devices reduces both the initial capital investment and, more importantly, the ongoing lifetime cost of ownership of mobile devices across the business.
Breaking the No Growth Cycle
Good orchestrators see beyond the lowest capital cost option in favour of optimising lifetime return. Lifetime ROI has distinctive direct cost components and many important, often understated, intangible cost benefits:
Lifetime Cost Components (vs. Cost of Ownership)
The 'hard cash' return is calculated by estimating the cost efficiency gains over time. This is typically announced in any viable proposal and forms the primary basis for purchase, and headline rates have been highlighted above.
A 'hidden' and strategically invaluable return based on the IT suppliers' capacity to upgrade and 'flex' the product. This increases capacity to adapt to changing business and technological needs. Flexing systems is particularly important when adhering to new customer rules related to inventory control and delivery instructions etc. and can make the difference between winning and loosing a customer.
Highly functional, multi platform technology can perform a variety of functions which align internal processes with changing customer needs (e.g. customers may demand different methods of inventory storage, despatch processes or delivery tracking procedures).
Safeguarding of Corporate Governance Processes – mandatory can add as much as 3%-5% to the operating cost of the business. Automated systems can not only help defray the cost of compliance but also ensure it is monitored and managed e.g. pharmaceutical inventory storage, bonded goods, batch traceability, health and safety, driver hours, accounting rules, etc.
Personnel Benefits – investment in technology displays evidence of a modern and discerning employer. Employees are relieved of the potential worry of making errors "let IT minimise the risk". Personnel feel empowered and motivated when supported by good IT which encourages them to stay in the business. Good IT can help defray staff replacement costs (which can equate to as much as a years salary), and 'easy to use, easy to train' technology can help assimilating casual labour (used at peak times) quickly
Process Compliance – Highly automated systems are important as they enforce 'the rules of the business' and provide auditable and traceable evidence that the correct process has been adhered to.
Resource and Financial Planning – analysis and predictive tools that are inherent within IT systems are an important aide to financial and resource planning. Orchestrators choose systems that can pass important data to more complex ERP applications for this reason.
Future-Proofing – ability to align with future process and platform requirements as new devices emerge and technologies advance. More latterly this has been required to enable internet platforms and further develop voice activation. Now tablet computing, and new and faster communication protocols are emerging (e.g. (Android (Google) and IOS (Apple)). Without future-proofing assurances from technology suppliers technologies become stand-alone, and cannot be viable in the longer run.
Want more like this?
Want more like this?
Insight delivered to your inbox
Keep up to date with our free email. Hand picked whitepapers and posts from our blog, as well as exclusive videos and webinar invitations keep our Users one step ahead.
By clicking 'SIGN UP', you agree to our Terms of Use and Privacy Policy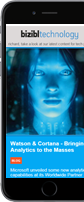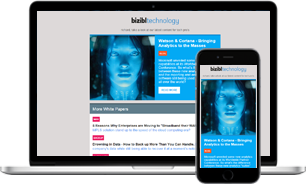 Other content you may be interested in
Want more like this?
Stay up to date with our content email
Want more like this?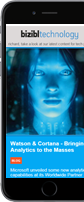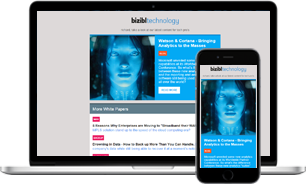 Want more like this?
Insight delivered to your inbox
Keep up to date with our free email. Hand picked whitepapers and posts from our blog, as well as exclusive videos and webinar invitations keep our Users one step ahead.
Bizibl Group Limited, Registered in England 09091156, 26 Bridge Road East, Welwyn Garden City, Hertfordshire, AL7 1HL