The Internet of Things: improving logistics
The world around us is more connected than ever before and with the introduction of the Internet of Things (IoT), the pace of connectivity seems certain to accelerate further.
In fact, Cisco recently estimated that by 2020 there will be 50 billion things connected to the Internet . This represents a huge leap from 2009, when Gartner reported that the figure of IoT connected devices stood at 0.9 billion.
The IoT has many practical implications in the consumer world, from providing detailed information for fitness applications to ensuring that fridges are fully stocked and maintaining the perfect temperature. But it's the warehouse and logistics industry where the benefits of the IoT will be most welcome.
The IoT is spoken about in terms of potential and speculation, but there are many ways that it could make an instant impact to the warehouse and logistics industry today.
Following the huge advancement and investment in mobile devices over the last decade, taking advantage of the IoT is the logical next step. With the right IoT solution, businesses can connect all of their devices across a centralised cloud network. This enables critical information to be captured and shared with ease, in real-time.
Of course there are challenges in taking on a new technology, but the benefits can be overwhelming when a new solution is implemented correctly with the help of an experienced partner. Having all devices connect to a centralised cloud network to capture and share data can give warehouse managers real-time visibility of how operations can be improved.
In many ways, the countless small benefits gained from an IoT solution can be compared to the Team GB track cycling mantra of the 'marginal gains' effect. Accurate data can be broken down into many smaller parts. If you can improve each part by even one per cent, this will produce a significant improvement to the overall operation. Obtaining the right data to make these improvements is like hitting the jackpot, and that's why so many global firms are investing in IoT solutions right now.
A recent Forrester report found that 65% of global firms surveyed across a variety of sectors, including retail, manufacturing and transportation, have deployed or are in the process of deploying IoT solutions3 . In addition, 80% agreed that IoT solutions will be the most strategic technology initiative in their organisations over the next decade. Of the benefits, 49% of firms said IoT solutions would improve customer experience. Supply chain optimisation, visibility and loss prevention were all also highlighted by more than 40% of those surveyed.
So the IoT is a big deal for global firms, but what about the smaller businesses?
If an investment has already been made in mobile devices, then IoT solutions can often be implemented not only to boost inventory management and business processes but to deliver greater asset intelligence – allowing warehouse managers to make informed decisions on where to make those all-important marginal gains.
[email_signup:signup_form]
The use of mobile devices in warehouse environments and beyond has reduced the time it takes to log data and dramatically improved the accuracy of that data. The next step is how to manage and share that data.
For example, in-transit visibility will become a key battleground as several technologies can be brought together using IoT. If a pallet has a RFID chip in it, which is scanned as it is loaded into a vehicle, this data can be transferred to the cloud and combined with all sorts of other data, such as location, traffic conditions and even driver-specific information.
Fleet management as a whole can benefit from the IoT. From managing maintenance to monitoring usage and routes, IoT devices can speed up productivity and minimise downtime. Combining mobile scanner, computers and RFID systems can give businesses the insight they need to better streamline their operations.
Mobile engineers and technicians who already work with mobile devices can also enjoy the real-time updates and increased data accuracy that IoT solutions can bring. Records can be searched and updated, parts can be checked for availability and ordered, and any work carried out can be relayed back to a central database.
Businesses can take inspiration from the consumer side of IoT by reviewing the impact of smart, personalised and even wearable tech, because both use the same core principle: to intelligently connect people, processes, and devices and share data. But whilst the consumer world is waiting for that one big reason to get excited about the IoT, the warehouse and logistics world can already take advantage of the many smaller improvements that can make a difference.
The key to a successful IoT implementation is working with an experienced partner who can guide you through the process and identify how and where improvements can be made. This can also include on-going support to take advantage of new technologies, or even existing ones that can been given a new lease of life by connecting to the IoT.
The advancements in mobile technology, together with the future benefits the IoT can bring, are rapidly changing the way that the warehouse and logistics industry operate. Businesses can leverage the technology they have already invested in to develop innovative systems further, and gain more insight into what works for them and what does not. The technology available provides limitless options for building new, more streamlined systems, so the only question for warehouse operators, fleet managers and logistics supervisors is when do you want to start?
Want more like this?
Want more like this?
Insight delivered to your inbox
Keep up to date with our free email. Hand picked whitepapers and posts from our blog, as well as exclusive videos and webinar invitations keep our Users one step ahead.
By clicking 'SIGN UP', you agree to our Terms of Use and Privacy Policy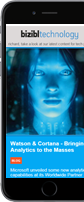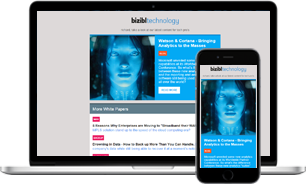 Other content you may be interested in
Want more like this?
Stay up to date with our content email
Want more like this?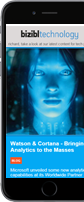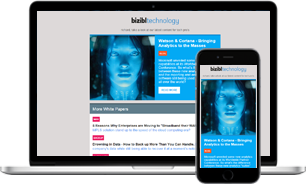 Want more like this?
Insight delivered to your inbox
Keep up to date with our free email. Hand picked whitepapers and posts from our blog, as well as exclusive videos and webinar invitations keep our Users one step ahead.
Bizibl Group Limited, Registered in England 09091156, 26 Bridge Road East, Welwyn Garden City, Hertfordshire, AL7 1HL