CFO Breakfast Roundtable: Discussion of Management Reporting – San Francisco

It was a great pleasure to be invited to join a panel of experts in San Francisco, the morning of October 8th to discuss the topic of "Management Reporting: Best Practices for Medium & Large Companies."
There were approximately 30 senior financial executives who attended to ask questions to the panel and to meet other people in similar finance roles as themselves in the Bay Area.
It was evident that the attendees to the breakfast roundtable were highly experienced financial experts and held significant positions at their companies.
The morning kicked off with John Kogan, CEO of Proformative who shared the objectives of the roundtable was to help participants:
Identify their company's level of Management Reporting maturity and advance its capabilities
Recognize how to get the right information for their company at the right time
Recognize how to establish appropriate performance metrics and drivers
The discussion was facilitated by Darren Griffith, CFO, Prophix and the panel consisted of myself, Paul Sharman, along with Debra Skorupka , Partner, Pricewaterhouse Coopers and Gina St.Clair-Phistry, Director and National CPM Practice Leader at McGladrey, Inc.
After an overview of the challenges in management reporting, linking strategy to measurement, and best practices from Debra Skorupa from PwC , the roundtable quickly moved into a passionate discussion about the purpose of management reporting. Members of the panel and the audience agreed that although traditional financial reporting was necessary it was insufficient when influencing line of business managers to focus on how they can successfully achieve organization performance goals. Participants in the audience nodded their heads in agreement when panel members discussed how leading practice in finance departments today is primarily focussed on automating traditional financial reporting and there is a need and interest for finance teams to focus on analysis, performance management, providing meaningful management reporting and serving the company as business partners with line of business managers.
The panel discussion then revolved around the need to ensure that employee performance is influenced in order to achieve organization important goals and how those performance metrics should shape management reporting requirements. Panel members asserted that since the purpose of developing a company strategy is to prioritize resource allocation it must also establish performance expectations defined in line with strategic directions, measurement and goals and consequently become the emphasis of management reporting. One of the challenges the roundtable participants voiced was how difficult it is to have a clear understanding throughout their organizations of strategic goals and therefore difficult to design appropriate measurement and management reporting systems.
Moving on, the panel discussed the importance of engaging finance team members in making better use of the powerful applications available to help them automate reporting, and to become less reliant on spreadsheets. They also talked about the need to ensure that managers in all departments have real time access to key information and performance measurement information, which should always be correct and integrated so that time is no longer wasted trying to figure out what is going on within their departments. Employees should be able to drill through layers of data to uncover both decision critical information. Managers and finance team members want to focus on finding solutions to business challenges. This led the panel and audience to a critical discussion about integrated planning and the need to deliver on-the-fly forecast updates, what-if analysis and simulation modelling so that managers can make better informed decisions as business circumstances change and opportunities arise.
There was a high level of energy in the room as discussion concluded around how to ensure that all employees, from the top of the organization through all levels of managers and individual contributors can align and focus on accomplishment of critical success factors and the most important goals. This should occur while still ensuring compliance requirements are met with minimal effort. It was agreed that it all begins with a well-developed, clearly-articulated strategy, aligned measures and goals that have been cascaded through all levels of the organization. In that context, department, process and individual goals and objectives should be established for every employee; an aligned compensation and incentive system is of critical importance.
Want more like this?
Want more like this?
Insight delivered to your inbox
Keep up to date with our free email. Hand picked whitepapers and posts from our blog, as well as exclusive videos and webinar invitations keep our Users one step ahead.
By clicking 'SIGN UP', you agree to our Terms of Use and Privacy Policy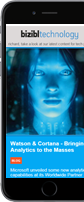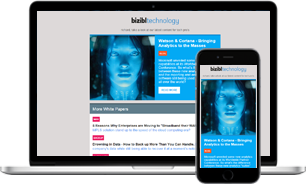 Want more like this?
Stay up to date with our content email