The Robots are Coming - AI in Multichannel Retail
To anyone who grew up in the 1970s and '80s Artificial Intelligence (AI) is at best a massive computer that can play chess,or at worst something like HAL in 2001: A Space Odyssey that, while intelligent, was also a bit bonkers. Here in 2018, neither are true. Today, AI is everywhere – largely doing things that we don't see, hear or even know about. AI is what makes Netflix recommend things to you to watch; it is what powers Siri in your iPhone (though describing it as 'intelligence' may be over-egging things here); and it is what helps Google get you the results to answer your questions.
But in the 'real' world, AI is everywhere. It drives all those little things that predict what you like, but it also sits behind how companies do their marketing and how they curate social media content about themselves and more.
In this white paper we shall uncover just what AI is and what it means in retail in the late 2010s. Covering its use in customer service, personalisation, marketing and logistics, this ebook will show you just how vital AI is to the retail sector and how, without it, you won't be able to compete in the omni-channel, ultra-personalised, instant-gratification economy.
So read on and find out just what the robots are going to do for your business.
Get the download

Below is an excerpt of "The Robots are Coming - AI in Multichannel Retail". To get your free download, and unlimited access to the whole of bizibl.com, simply log in or join free.
What is AI
AI is, in its purest form, intelligence demonstrated by machines as opposed to the intelligence seen in living creatures, including some humans. More, what makes it 'artificial' is that it exists in silicon-based computers and uses programmes that have been artificially created by man, rather than through evolution, the universe, primordial soup chemistry and some esoteric quantum physics.
AI at IRX 2018
Internet Retailing Expo 2018 on 21-22 March at the NEC in Birmingham will see much on AI. In the Innovation & the Future track, speakers from Tesco Labs, Lidl, Nando's, Spoon Guru and Hammerson will take a look at how AI, IoT and other leading technologies are going to reshape retail in the years ahead. Check it out at www.internetretailingexpo.com
What it actually means these days are computer programmes that can learn from the inputs they get and what they do to refine how they perform a task. The scope of AI, today, is disputed. As machines become increasingly capable, tasks considered as requiring 'intelligence' are often removed from the definition – a phenomenon known as the AI effect, which has given rise to the quip popular in AI circles "AI is whatever hasn't been done yet".
For example, optical character recognition is frequently excluded from AI today, having become a routine technology. Capabilities generally classified as AI as of 2017 include successfully understanding human speech, competing at a high level in strategic game systems (such as chess and Go), autonomous cars, intelligent routing in content delivery networks, military simulations and interpreting complex data, including images and videos and using that to create business functions or outcomes.
Not only does AI allow computer systems to 'learn' how to do things, it usually also allows them to learn how to do things increasingly more effectively or more efficiently and, unlike the humans that they often replace, allows them to learn how to process information and use it in a scale that could never be done with a human brain alone.
And this is why AI is so interesting to business: it allows for continual analysis and efficiency of often very fluid situations in near real time. This has made it something that the retail industry has been quick to tap into as it allows for the management of the complex interplay of customer whims, stock location and availability and the logistics of linking the two.
In the omni-channel age – where these complexities are ever more challenging thanks to consumers seemingly random approach to where and how they research and shop for things – AI is increasingly becoming a technology that underpins all the systems that retailers use to run their businesses. For retail AI is the future – but it is a future that is here today.
Impact of AI on Retail
Retail is ripe for AI and many retailers are already putting it to use in various facets of their businesses. The reasons are clear: it is simply a much more efficient way of doing some tasks and is capable of doing others that no human could do. This is increasingly challenging as retailers move to omni-channel retailing and as customers become more demanding.
Traditional retailers are battling to create the required connected, tailored, omnichannel shopping experience. Overhauling an IT system is a substantial and costly investment, and in many cases, is pieced together through multiple vendors. Keeping pace with system updates and enhancements is challenging and can be problematic, resulting in poor integration and communication between systems.
This problem is widespread: according to one study by eConsultancy, 43% of retail brands and 39% of supply-side recipients claim that integration with legacy IT systems remains the biggest challenge in e-commerce, and is one of the top three technology barriers to business growth.
When it comes to data, siloed systems or a patchwork of different IT systems can make it difficult to share information across sales channels accurately, quickly and efficiently. It is not only old technology holding retailers back; many workforces also lack the new skills and expertise required to drive and manage new business models.
This is where AI comes in. As Geoff Hueter, chief technology officer at Certona, told InternetRetailing.net: "AI and machine learning can deliver results which would either be too cost-, resource-, or timeintensive (or, just plain impossible) for humans to achieve. This includes gathering and analysing huge volumes of data in real time, determining patterns and predicting future outcomes. This automation removes the requirement for many manual processes, is unencumbered by the possibility of human error, and allows retailers to make accurate forecasts and optimise operations."
And the impact of AI is being felt across the business. So where is AI having the most impact today?
Join the Vee 24 Workshop at IRX; examining how Video Chat can replicate the face-to-face experience of Live Engagement. Learn the 10 ways retailers like Goldsmiths, Schuh, bathstore and DFS are delighting their customers.
Customer Service
While AI is driving the integration of business systems at the back end, it's starring role currently lies in customer services. As competitiveness in online retailing flattens out price as a competitive pressure, so customer service becomes one of the differentiators that helps a shopper choose one brand over another.
And this process is being driven by AI. Often times when you interact with a company – via SMS and instant messaging in particular – at least the first part of your contact will be with an AI driven chat bot. Chat bots are everywhere and are driving a revolution in AI-powered customer service.
According to research by IBM, by 2020, 85% of all customer interactions will be handled without a human agent. AI, chatbots and automated, self-service technologies not only providing a more efficient service, but also freeing up call centre employees from routine tier-one support requests so they can focus on more complex tasks.
And because they are smart, they learn like humans do, allowing a business to smartly direct and even answer many questions with no human intervention.
There are two distinct business advantages from AI in customer service. Firstly, you only have to train them once. Hiring and training staff takes time and money. In fact, according to IBM, on average it costs $4000 or more to hire a call centre service agent, and an additional $4,800 or more to train them. These costs can quickly grow with an increase in staff attrition, a common problem at call centres. Automation platforms can offer huge time and cost savings in this space.
The second business advantage is that automated customer service is not constrained by time zones or public holidays. This gives organizations the ability to deliver always-on customer service to resolve issues as soon as they arise. This means customers can have their inquiries resolved 24 hours a day, and don't have to wait hours or even days for a response. This can greatly influence customer satisfaction and churn. It also shows that a company that is committed to supporting customers – which is valuable for brand reputation and trust.
Marketing
Marketing is about interaction and the more interactions a business has with its customers the more it can learn. This is where AI comes into its own for retailers – it can not only help gather and crunch increasing amounts of data, it can also apply rules to that data and 'learn' what outcomes are likely to happen. And the more it crunches, the more it learns – for ever refining marketing.
Performance marketing is a case in point. Last year, UK companies spent £1.578 billion on online performance marketing, according to the IAB and PwC's Online Performance Marketing (OPM) study1. Reportedly 'OPM' activity generated £12.30 for every £1 spent, driving 5.6bn clicks and making £19.4bn in sales in 2016 – a 16% increase on 2015. The study defines OPM activity as mainly affiliate marketing (88%) with some lead generation (12%). This market has been very much focused on a small core of major advertisers, publishers and affiliates – until now. AI is set to revolutionise the sector and make superintelligent online performance marketing core to all businesses.
Many organisations are currently using AI to crunch through huge data systems so that they can discover new, more effective, business performance.
"Affiliate marketing is going to be transformed by AI," says Richard Dennys, CEO of affiliate marketing network Webgains, part of Ad Pepper International. "In one instance, virtual intelligent assistants – or chatbots – can mine the huge amount of available data to provide more informed decisions on a campaign. This informed insight can unearth different segmentations or adaptations to a particular campaign that will produce better results and therefore more sales – which ultimately makes more impact on the bottom-line.
"Secondly," he says, "it can streamline administrative tasks and not only make the workload of employees lighter, but also faster for the customer. Organisations that can truly leverage the cognitive learning of AI can create chatbots that become the heroes of administrative tasks".
In the affiliate marketing space, especially for networks which generate huge amounts of traffic, this kind of process automation is invaluable. Over time, chatbots can begin to learn and analyse customer intent and trends to enhance existing services and provide new ones. Most importantly, over time AI can determine the context and need of a customer's question and perform the action for them. Meaning that a chatbot is able to deal with a customer request directly.
Stop by the Expert Clinics at IRX and get into the nitty gritty surrounding; People-Based Marketing from Bounce Exchange, contextually relevant content with Fresh Relevance and how automation can increase storage and retrieval efficiency by up to 400% with Kardex Remstar.
Logistics
In its report, The New Delivery Paradigm, Accenture suggests that AI – along with AI-spin offs such as robotics, autonomous vehicles, data analytics, augmented reality and the Internet of Things – all have a role to play across the supply chain, from automated collections through to routing algorithms and by using AI to place goods for faster and cheaper last-mile delivery – or even using drones and self-driving vehicles.
In fact, adopting such approaches could create value of up to $400m (£300m) a year for the average post and parcel organisation, the report suggests.
Brody Buhler, global managing director of the post and parcel industry group at Accenture, believes that, while some retailers and delivery organisations are experimenting with these technologies, and while start-ups are bringing new approaches, most companies are currently waiting to see what happens.
"As they experiment with new models at very different cost profiles, it's going to be important for all of these delivery organisations to be rotating to these new ways of doing things and taking full advantage of their digital legacy," says Buhler. "Those that are standing on the sidelines watching and waiting, may have already played it too long. There is an urgency here that they are not realising, and are not particularly wellsuited to take advantage of. Incumbent organisations are not nearly as agile as start-ups that are entering, and retailers tend to be more agile as well."
In the end, it is shopper expectations that will change the way consumers expect to buy – and in which they expect retailers to serve them. Buhler says: "Consumers have become less and less interested with who is bringing the parcel and more and more interested in can I get the features I want? Will it come when I want it, will it come as fast as I want it, can I control that delivery? Services such as DPD's Predict, offer a much more mobileenabled, controllable delivery experience. Expectations are evolving."
And it is this customer expectation across all parts of the retail business that will see AI become not only ubiquitous, but also essential to operations. The level of service, personalisation and availability that consumers will demand from online, mobile and in-store retail will ensure that technologies such as AI are what delivers what the public demands.
Impact of AI on Staff
People have been worried about the effects of automation – for that is what AI is, automation of thought and learning, in some regards – since the 1920s. In the 1930s, leading economist John Maynard Keynes postulated a theory of 'technological unemployment' that sought to take into account how advances in technology would replace workers and what that means economically.
In general, automation affects employment in two opposing ways: negatively – by directly displacing workers from tasks they were previously performing (displacement effect) – and positively – by increasing the demand for labour in other industries or jobs that arise due to automation (productivity effect). AI is no different.
As we have seen, chat bots and other AI systems in customers service functions can make things more efficient for the retailer, taking humans out of the handling of mundane tasks. However, what they also do is free up those agents to work on other problems – the really knotty problems that are often exceptions to the rules by which the AI system is run. AI is excellent at using the rules it is given, but nothing can match the human's more flexible intellectual approach that can deal with the many issues that arise outside of those rules.
This is a clear case of AI having a productivity effect on staffing.
But AI is also creeping into all manner of other job functions in the retail industry, not necessarily putting people out of work, but changing how people and technology do jobs that were once 'purely human'.
For example, Urban Outfitters is using Google's Cloud AutoML Vision to improve the customer journey and to automate the product attribution process, while Disney is using it to annotate products with Disney characters while improving search engine capabilities.
The Google service makes it easier for retailers to create customer machinelearning models for image recognition. Staff can more easily upload images, train and manage those models and then deploy them on Google Cloud.
"Urban Outfitters is constantly looking for new ways to enhance our customers' shopping experience," explains Alan Rosenwinkel, a data scientist at the brand's parent company URBN. "Creating and maintaining a comprehensive set of product attributes is critical to providing our customers relevant product recommendations, accurate search results, and helpful product filters; however, manually creating product attributes is arduous and timeconsuming. To address this, our team has been evaluating Cloud AutoML to automate the product attribution process by recognizing nuanced product characteristics like patterns and necklines styles. Cloud AutoML has great promise to help our customers with better discovery, recommendation, and search experiences."
Mike White, chief technology officer and SVP at Disney Consumer Products and Interactive Media, says: "Cloud AutoML's technology is helping us build vision models to annotate our products with Disney characters, product categories, and colours. These annotations are being integrated into our search engine to enhance the impact on guest experience through more relevant search results, expedited discovery, and product recommendations on shopDisney".
Elsewhere Tommy Hilfiger is collaborating on a project with IBM and The Fashion Institute of Technology (FIT) Infor Design and Tech Lab to use AI. It aims to identify fashion trends that will resonate with shoppers before they appear on the runways of New York, London, Milan and Paris. This project is designed to prepare the next generation of retail leaders as they begin their careers.
Of course, AI will cost some people their jobs – the World Economic Forum predicted that robotic automation will result in the net loss of more than 5m jobs across 15 developed nations by 2020, a conservative estimate – . but it will also change how those that have jobs work at them. It has the potential to make all jobs much more interesting and to empower workers with skills and knowledge at their fingertips that they would simply never have had before.
Impact of AI on Customers
There can be no denying that AI will have a profound impact on retail, what will its impact be on customers? In many ways, they will notice no impact: if done well, AI won't get in the way of any sort of customer experience, it will just make it better seamlessly. Shoppers won't know what is happening behind the silver screen through which they shop, they won't even notice that its better, it just will be.
What AI will bring will be a raft of new ways of doing things and, in time, whole new ways to interact with brands and retailers. Recently, IDC predicted that by 2019, about 40% of retailers will develop a new kind of customer experience based on an AI platform and hypermicro personalization can provide a 30% conversion increase.
Already the combination of chat bots, AI-backed analysis of interactions and a silicon-based rifle through your shopping history is giving retailers a much better idea of who a customer is, what they like, what they do and when they do it. Understanding the devices they use and when to do what is also feeding this personalisation machine and, as AI gets more prevalent and more sophisticated, brands will increasingly get to 'know and grow' with their customers.
The North Face is an example of one company stepping up their game using AI. With the help of IBM's Watson, The North Face is helping online shoppers find their perfect jacket. Customers are asked questions using voice input AI technology, such as where and when they plan on using the jacket. Watson then scans through a catalogue of products to find the ones that best fit the situation based on customer input and its own research – such as chances of rain or stormy weather in the area. That makes for quite the remarkable experience.
In a major international survey of Western consumer attitudes towards artificial intelligence (AI) carried out by Pegasystems, when asked if they would be more open to using more AI if it helped save time or money, a healthy majority (60%) of British consumers agreed.
The survey suggests British consumers could be comfortable with a company using Artificial Intelligence (AI) to provide better customer service based on personal data. They are most comfortable with AI used to personalise online retail offers (1st), aid a doctor to make better diagnoses (2nd) and financial services advice (3rd). Meanwhile, government's use of AI to improve citizens' services ranks bottom – even below a car salesman's use of AI.
However, the research suggests customer service organisations planning greater use of AI need to take into account how this level of enthusiasm may hide some deep-set concerns and confusion.
While more Brits agree (29%) than disagree (23%) that AI has the potential to improve the customer service of the businesses they interact with, this is a lower percentage than other nationalities surveyed. Larger proportions of French (44%) and Dutch (42%) respondents think AI could make customer service better. Also, today only 1 in 5 British consumers think artificial Intelligence can provide the same, if not better levels of customer service than a human can.
And there are some specific sticking points to be fixed. For example, only 16% of Brits would allow businesses to access in-depth personal data about themselves to ensure they would receive better customer service from that business. A massive majority (77%) would want to know they were talking with a real human when using live online chat; only 8% said online chat with a robot would be fine. Finally, a third are anxious that AI-based customer service is never going to know them and their preferences as well as a human being.
About InternetRetailing Events
InternetRetailing Events was born 12 years ago and has a large portfolio of award-winning events. We take pride in being leaders in hosting multichannel events, for digital retailers and suppliers. Having good relationships with many of the leading retailers from the UK and abroad makes it possible for us to deliver the best events year after year.
This year the InternetRetailing Expo, and the co-located eDelivery Expo, take place on the 21-22 March at the NEC in Birmingham. Revered for its free content, the events will again present over 100 world-class speakers from Europe's top retailers, along with 300+ exhibitors, consultation clinics, training workshops and pavilions. The key themes of this guide will be covered in-depth throughout the show.
Registration is free at internetretailingexpo.com
Want more like this?
Want more like this?
Insight delivered to your inbox
Keep up to date with our free email. Hand picked whitepapers and posts from our blog, as well as exclusive videos and webinar invitations keep our Users one step ahead.
By clicking 'SIGN UP', you agree to our Terms of Use and Privacy Policy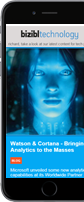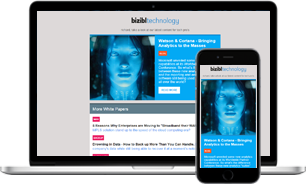 Want more like this?
Stay up to date with our content email