Retail Trends Report 2017 UK Edition
The expansion of multi-channel retail has changed how we shop. Consumers are a moving target, traversing across the different channels throughout the shopping journey. Retailers are recognising that all shopping channels, from stock management to marketing functions, delivery options and accounting, are intricately interwoven and should be approached as such. Multi-channel is now the minimum standard expected of retailers, omni-channel is what retailers should be aspiring to, with retailers taking a truly holistic approach to business operations. By this we mean putting the customer at the centre of the approach and treating all channels (mobile, store, desktop, email, social) as one experience. Over the course of 2016, our reports have looked at how retailers are approaching these challenges and which retailers are winning at multi-channel retail. We assessed over 160 top UK retailers and reported on where they are found wanting in their offering. Features including geolocation, form adaptability and live stock information, were all a part of the assessment criteria. As we start 2017, the gap between the retailers who are getting it right and those that are trailing behind becomes clearly visible.
This report addresses these features and the other crosschannel technologies we predict will come to the fore of multi-channel retailing in 2017.
Darryl Adie, Managing Director, Ampersand
Get the download

Below is an excerpt of "Retail Trends Report 2017 UK Edition". To get your free download, and unlimited access to the whole of bizibl.com, simply log in or join free.
Want more like this?
Want more like this?
Insight delivered to your inbox
Keep up to date with our free email. Hand picked whitepapers and posts from our blog, as well as exclusive videos and webinar invitations keep our Users one step ahead.
By clicking 'SIGN UP', you agree to our Terms of Use and Privacy Policy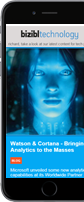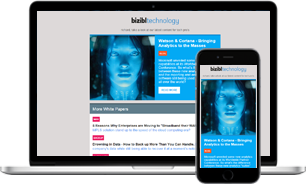 Want more like this?
Stay up to date with our content email