New Money, New Retail - Understanding Cryptocurrencies
Something strange has happened to your money. In the settled world of Pounds, Dollars, Euros, and Zlotys, there's a new kid on the block. Suddenly people are talking about a whole new kind of currency: Bitcoins. Bitcoins are a fundamentally new kind of money. They are part of what is known as 'cryptocurrency' and, while Bitcoins are a new currency, they also work in a totally different way to how the money you have in your pocket currently works. Underpinned by a new 'distributed ledger' technology, cryptocurrencies circumvent government control, bank control and many of the trappings of the neo-liberal capitalist financial system. For now, at least. But, while cryptocurrencies come from a place of high ideals and low respect for the state and the status quo, most people don't really know what they are - not least retailers. Conversely, however, consumers are starting to look at using cryptocurrencies to buy things online and, in the quest to close that sale, savvy retailers are increasingly looking at how to offer as many payment methods as possibly on their sites - and that means adding cryptocurrencies.
This eBook, aims to offer retailers a no-nonsense guide to cryptocurrencies, with a view to helping make a decision as to whether the time is right for you to implement them. We give a simple overview of what they are, how they work, what kinds of 'coins' we are talking about and, perhaps most importantly, the pros and cons of adding them to your payment armoury. The eBook will also offer a beginners guide to how to add cryptocurrency payments to your business, with a look at the costs and complexities involved - outlining how it has worked for some of the early-adopter retailers who have started to use cryptocurrencies. So, read on and rethink what you know about money…
Get the download

Below is an excerpt of "New Money, New Retail - Understanding Cryptocurrencies". To get your free download, and unlimited access to the whole of bizibl.com, simply log in or join free.
Want more like this?
Want more like this?
Insight delivered to your inbox
Keep up to date with our free email. Hand picked whitepapers and posts from our blog, as well as exclusive videos and webinar invitations keep our Users one step ahead.
By clicking 'SIGN UP', you agree to our Terms of Use and Privacy Policy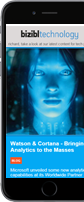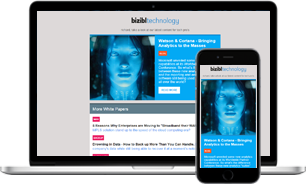 Want more like this?
Stay up to date with our content email