How to Get the Best Google Shopping Performance You've Ever Seen
Have you done everything possible to grow your Google activity? How would you like to increase it by another 50%+ at the same performance? This guide tells you how that just might be possible. There have been a lot of developments since early 2018 with Google's Comparison Shopping Services (CSSs) partner program, established in the wake of the 2017 EU Competition commission antitrust ruling on Google practices. As a result, the CSS program now helps Google partners and retailers to connect more effectively with shoppers through Shopping ads. Connexity as a Premium Google Partner, stands as one of the longest established players in the space, having grown and developed Google programs for over six years. We continue to make significant investments in our technology platform and to deliver higher sales revenue for 1,600+ retailers. But why work with a CSS at all for Shopping Ads? Many retailers that Connexity works with, understand how working with a CSS can generate a better ROI than Google Shopping, due to the margin that Google now needs to take out of the auction as part of the EU ruling. However, what is less well known, is the fact that you can leverage as many CSS partners as you like to maximise your product reach. Really the opportunity is all about incrementality, as products displayed by additional CSS partners like Connexity are complimentary to direct Google Shopping Ads campaigns run in-house or directly. Securing the additional ad placements, so your competition cannot, means extra clicks and sales as a result.
We see a lot of raised eyebrows when discussing this with online retailers, but once clients are live they wish that they had started months ago. In fact, this strategy might be one of the best-kept secrets in performance marketing. This guide is designed to lift the lid on what it means for retailers looking to take an advantage over their competition. We cover the different types of CSS partner (self-service vs managed), how the CSS auction works in your favour and how to measure your success once you are live. We hope that this guide proves a valuable resource, and if you want to discuss this topic, provide feedback or ask questions, please do not hesitate to contact me or the expert team here at Connexity.
Get the download

Below is an excerpt of "How to Get the Best Google Shopping Performance You've Ever Seen". To get your free download, and unlimited access to the whole of bizibl.com, simply log in or join free.
Want more like this?
Want more like this?
Insight delivered to your inbox
Keep up to date with our free email. Hand picked whitepapers and posts from our blog, as well as exclusive videos and webinar invitations keep our Users one step ahead.
By clicking 'SIGN UP', you agree to our Terms of Use and Privacy Policy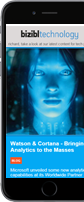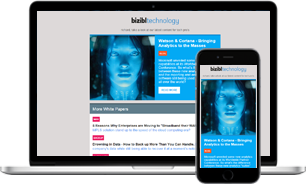 Want more like this?
Stay up to date with our content email