10 Tactics for Optimising the Commerce Experience
We are all consumers, and we all increasingly purchase our products and services digitally. In 2017, Black Friday US online purchases totaled $5.03 billion, up 16.9% from a year earlier. Cyber Monday desktop sales amounted to $3.36 billion, up from $2.67 billion in 2016. But neither compare with China's November 11, Singles Day, the "anti-Valentine's Day" associated with Alibaba, during which $25.4 billion in sales were made on Alibaba's Tmall and Taobao websites.
No one questions the effect e-commerce has had on growing a business, but as more e-tailers and traditional retailers invest in e-commerce, it's important to build relevant experiences that attract long-term engagement and purchases) over time versus simply focusing on the short-term commerce transaction. That means merchandisers and e-commerce marketers need to think differently about e-commerce—they need to think before and beyond the cart. Those who do will build better relationships with their customers, increase revenues, and raise the bar for competitors.
Your mission with commerce is about creating shopping experiences that earn trust—experiences that are helpful, seamless across channels, and empathetic and responsive to consumers' needs and intents in the moment. It's not about showcasing product SKUs and prioritizing recommendations, reviews, and basket functionality. Instead, you must collect and connect information about how prospects and customers are coming to your site, which pages they're browsing, what their implicit and explicit behaviors tell you about their intent, and more.
After all, if your customer is just starting the journey to explore an expensive purchase, the last thing you want to give them is a site full of "buy now" promotions. This paper outlines 10 different well-proven tactics for taking a customerfirst approach to optimizing the commerce experience.
Get the download

Below is an excerpt of "10 Tactics for Optimising the Commerce Experience". To get your free download, and unlimited access to the whole of bizibl.com, simply log in or join free.
Want more like this?
Want more like this?
Insight delivered to your inbox
Keep up to date with our free email. Hand picked whitepapers and posts from our blog, as well as exclusive videos and webinar invitations keep our Users one step ahead.
By clicking 'SIGN UP', you agree to our Terms of Use and Privacy Policy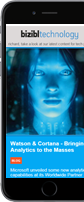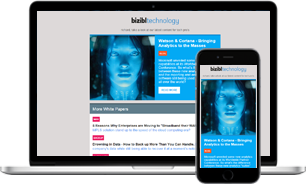 Want more like this?
Stay up to date with our content email