What's an open source marketing stack, and how can it power great customer experiences?
Marketing and commerce professionals have become de facto technologists, operating and integrating specialist software platforms to meet growing customer expectations.
From simple email marketing, content management, and product information management, right the way through to DAM, CRM, advertising management software, and many more in between - tech stacks are growing. But as the importance of the stack increases, many businesses find themselves struggling with complexity, reliant on specialist staff or suppliers, and fighting to move forward.
In this article, we'll look at how open-source technology can help you overcome these challenges, and power the great experiences your customers want. We'll discuss the concept of open source, and examine the real benefits it can bring to a martech stack.
So what exactly is open source?
For the uninitiated, the term open-source (as it relates to software), was coined in 1998, when Netscape decided to make the source code of their web browser software available to the public. Since then, the concept has become a cornerstone of the modern digital world. There are many thousands of books, blogs, articles, and more on the topic – suffice it to say, you're never far away from open source technology - it sits at the heart of Google's Android, Apple's iOS (and MacOS), and many of the technologies that power the modern web. Millions of apps, websites, and more are underpinned by stalwart open source technology, from their operating systems (including the likes of RedHat, Ubuntu, and many others), to their databases (including MySQL), even many of the languages they're written in, such as PHP, Ruby, and Python.
There are various licensing models, such as the OSL or the GPL, but the basic premise is simple: Open source software is where the underlying code is freely available, so that developers or users can understand it's workings, modify it, copy it, or even redistribute it.
How does that help me?
The benefits of open-source technology are many and varied, so it's easier to talk about the features in more general terms. The two most illustrative go hand-in-hand:
Transparency - If you can see what's happening "under the hood", you can have confidence in everything from security to computing efficiency. Additionally, for integrators and customisers, an open framework allows for a different way of working, with an "anything is possible" mindset.

Community - By their nature, open source platforms let anyone get involved - to try software out, customise it for their own needs, find bugs, suggest and develop new features, and more. This collaborative approach can be the genesis of highly-engaged groups, both inside and outside of the enterprise.
For marketers, CX, and commerce professionals, these features can be leveraged to realise some impressive advantages.
The Open Source Marketing Stack
As we touched on earlier, the technology that powers modern customer experiences can be complex and opaque. This can present an uncomfortable array of challenges, not the least of which is integration.
Typically, in marketing and commerce use-cases, several specialist systems will need to be integrated in order to deliver multi-channel experiences. As an example, this might include; an eCommerce platform, a product information management solution, the existing ERP solution, and a CRM.
In most cases, each of these systems will need to have event-driven integrations between them, such as:
Serving personalised product recommendations via the ecommerce platform, using specialist data found in the PIM system.

Updating individual SKU inventory in the ERP when an item is returned, and updating the customer's CRM record to reflect a refund.
In closed-source, proprietary systems, if the specific integration you need isn't available, that can often be the end of the line. Even if one is available, if it doesn't do exactly what you need - perhaps a particular field isn't supported, or your IT department has security concerns - there is often little to no flexibility. And that can impact the customer experience.
With open source software, the opposite is true. In almost all cases, if the software doesn't do exactly what you need, you can build your own customizations and integrations. Furthermore, this is so often the case, that many open-source platforms have an ecosystem of developers, 3rd party connectors, and more for you to choose from.
The quick version? Open source components in the marketing tech stack are easier to maintain, more flexible, and more likely to play nice with other software. This can reduce costs, reduce time to market, and drive innovation. This saves you valuable time and resources and lets you focus on delivering great experiences for your customers.
To find out more about how Akeneo's open source PIM solution can help retailers deal with large volumes of product information, and facilitate better customer experiences, get in touch with our experts today.
Want more like this?
Want more like this?
Insight delivered to your inbox
Keep up to date with our free email. Hand picked whitepapers and posts from our blog, as well as exclusive videos and webinar invitations keep our Users one step ahead.
By clicking 'SIGN UP', you agree to our Terms of Use and Privacy Policy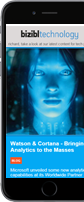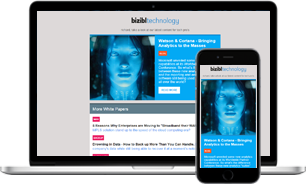 Other content you may be interested in
Want more like this?
Stay up to date with our content email
Want more like this?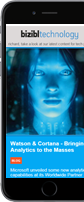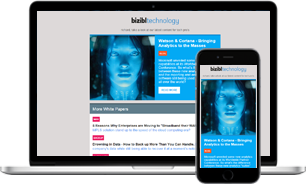 Want more like this?
Insight delivered to your inbox
Keep up to date with our free email. Hand picked whitepapers and posts from our blog, as well as exclusive videos and webinar invitations keep our Users one step ahead.
Bizibl Group Limited, Registered in England 09091156, 26 Bridge Road East, Welwyn Garden City, Hertfordshire, AL7 1HL