'Try Me Free' at your peril: Are Free Trial marketing tactics a thing of the past?
One of the most popular marketing techniques for tempting consumers to buy a new or less well-known brand is "Try Me Free". You buy it, you send in your receipt, and you get a refund of your purchase price by cheque or other means. Today we see this trial-gaining idea being used for everything from soft drinks to kitchen cleaner to mattresses. But now this risk reducing promotional technique is under threat. Jeremy Stern, Chief Executive of PromoVeritas, considers how it can survive a recent claim by the ASA that 'Try Me Free' is misleading consumers.
"A 'Try Me Free' promotion is a money back guarantee dressed up to make an impact in a busy marketplace or on crowded supermarket shelves. To get their money back the shopper must purchase the product first and then make a claim, via post or online, in order to receive their refund.  For example, a well-known brand of razor blades offers consumers their money back if they submit a valid till receipt and say why the product does not give them a closer shave after trialling it for 14 days. In effect this is simply a refund rather than a free trial. The consumer has parted ways with their cash up front and does not immediately get something for free. In this case, consumers have to go to the effort of making a claim and waiting a while to receive their money back from the seller; this is where it becomes misleading.
Credit: Quorn, Innocent, Kinder, Vitamin Water
'Free' is a powerful word, and like the tigers in India, it deserves to be protected and looked after. Section 3 of the UK's Code of Non-Broadcast Advertising and Direct & Promotional Marketing (The CAP Code) which regulates the UK marketing industry, states that; "Marketing communications must not describe a product as "free", "gratis", "without charge" or similar if the consumer has to pay anything other than the unavoidable cost of responding and collecting or paying for delivery of the item." In a recent guidance note, the CAP Copy Advice team have said that they believe that the claim "try me free" is 'unlikely to be acceptable' if the consumer has to purchase the product and obtain a refund at a later date – this is the case even if the claim "try me free" is immediately qualified on packaging or POS with information stating that the customer needs to claim back the money themselves.
They are possibly worried by many consumers being tempted to buy the product by the promise of a refund, but then never actually getting round to claiming it. But their issue is not so much with the principle of Try Me Free, but with the way it is communicated.
Free trials are not the problem – they are proven to improve sales and trials of new products, are an invaluable source of engagement and feedback from customers, and brands can minimise their risk via promotional insurance or a fixed fee arrangement. The problem lays in the communication of the promotion – in particular saying "Try Me Free', 'Free to Try' or similar, when the consumer has to lay out their own money upfront and wait to get it back. The solution is to be honest and call it something else, without the word 'Free' in it. So "Money Back Guarantee" or "100% Satisfaction or your money back" should be okay and can help build trust not just short term sales.
Our Top Tips for Money Back Promotions
Rina Gandhi, Head of Operations at PromoVeritas, has some valuable tips to consider if you are planning a promotion of this kind.
Communicate correctly – as Jeremy recommends, avoid using 'Free' in your packaging and POS comms and ensure that they align with all other copy or that it has been sense checked by one of the PromoVeritas legal team before printing. You also need a solid set of Terms & Conditions that explain the promotion clearly.
Data Capture & Usage – Have you taken steps to ensure that the data sent by consumers is captured according to GDPR rules and that you are storing, handling, and disposing it correctly to avoid costly fines?
Verification – You need to both communicate and implement a clear process for checking and validating purchases. The usual method is till receipts, but how do you prevent an image of a valid till receipt being submitted multiple times, or someone inflating the cost of their purchase- this might take up more resource than you anticipate.
Refunds – make sure these are as pain-free for the consumer. Some operators try to put barriers up, hoping consumers will fall at one of a number of hurdles and save the promoter the cost of a claim. We feel that this is bad practice and could lead to negative feedback, or an ASA Ruling.
Refund Quickly – Cheques are outdated, but BACS requires bank details that not everyone likes to share. PayPal is one option as well as more technical solutions such as using the Paypoint network for cash payouts in stores or even via unique codes used at ATMs.
---
Offering customers a solid satisfaction guarantee is an excellent way to create shopper confidence, increase sales and signal product quality. The important thing is to communicate the offer correctly and never mislead consumers – doing so can bring reputational and financial damage. Contact PromoVeritas for advice on any aspect of delivering a money back guarantee promotion without the risk.
Want more like this?
Want more like this?
Insight delivered to your inbox
Keep up to date with our free email. Hand picked whitepapers and posts from our blog, as well as exclusive videos and webinar invitations keep our Users one step ahead.
By clicking 'SIGN UP', you agree to our Terms of Use and Privacy Policy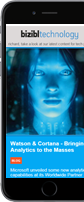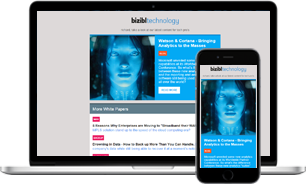 Other content you may be interested in
Want more like this?
Stay up to date with our content email
Want more like this?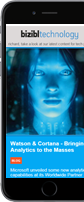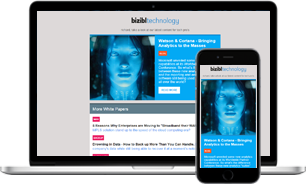 Want more like this?
Insight delivered to your inbox
Keep up to date with our free email. Hand picked whitepapers and posts from our blog, as well as exclusive videos and webinar invitations keep our Users one step ahead.
Bizibl Group Limited, Registered in England 09091156, 26 Bridge Road East, Welwyn Garden City, Hertfordshire, AL7 1HL