Product Images - Best Practices for 2021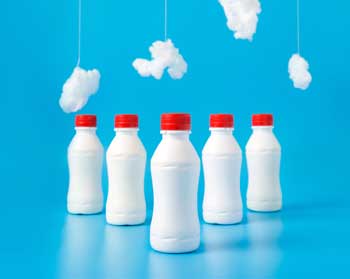 Nowadays eCommerce images have become an important subject of attention for retailers & brands. In the digitalization era, it's tough to know whether you can copy certain content or it is better to create your own. Besides the difficulties on where to get images, eCommerce businesses also struggle with delivery issues that result in spending more time on routine work rather than improving sales performance.
To clarify the image dilemma, we'll cover the questions on where to get product images, how to adapt these pictures to the most popular marketplaces, and keep them regularly updated automatically. 
Where to Get Product Images?
1. Brands & suppliers. This is the most trusted and legally safe source of pictures. The main problem here arises when you need to spend lots of hours on image pickup. The best way to save time here is to automate image delivery from your brands/suppliers with a help of a dedicated solution.
2. Content providers. These service providers serve as a database with all product information including texts, images, videos, specifications, etc. There are truly plenty of useful data you need but the main issue retailers usually struggle with is the complicated process of actually receiving the data from content providers and repurposing it to their required formats. Again, this friction can be reduced by using tailored eCommerce technology.
Gepard works with many content providers such as Icecat, TradePlace, Etilize and supports product data delivery automation from content providers to generic eCommerce platforms and custom solutions.
Consider these ways to get eCommerce images for retailers:
Download from marketplaces. Always check licensing and approved use.
Take pictures yourself. Get a decent camera, invest in a tripod, and set up lighting/or outdoor shoots.
Hire a professional product image photographer. A good photographer, carefully briefed, can produce visuals which fully reflect the brand vision & identity.
Find product images from free sources like royalty-free stock photos like Unsplash, Burst Shopify, Pexels, Pixabay, Freepik and others.
There are also paid sources with a bigger range of images, including Shutterstock, iStock, Adobe Stock, and others.
Why Invest Time in eCommerce Images
Product image creation can be time-consuming, however, they bring significant benefits and drives sales. Here are the main reasons images can work really well for your business:
1. Drawing attention
It's the first thing the buyer sees. The brain processes visual information 60,000 faster than text. Especially when it comes to product pictures. 
2. Showcasing products from a closer-to-life perspective
The online world is tricky and, as a retailer/brand, you have a challenging task: to provide a near-brick-n-mortar shop experience using internet tools. 
3. Overcoming competition
There will be dozens of similar products to yours. However, if you upgrade your items pics instead of using retail stock images, you will win the race.
4. Building a brand image
Suprisingly, people can remember the content of 2500 pictures with over 90 percent accuracy 72 hours after looking at them for only 10 seconds. 
5. Generate more sales, with fewer returns
The more precise you are - the better sales, and less frustrated angry buyers. 
6. Going viral on social
Luckily, social media sales channels allow more creativity, than eCommerce platforms - like Google Shopping, eBay, Amazon, and similar. Imaginative images make people talk and share your content.
Each eCommerce Platform Has Its Own Image Specifications
If you already sell on Amazon/eBay/Google Shopping, etc., you may have noticed the differences in requirements and desperately try to remember all? Don't worry, you can find general guidelines in the picture below.
If you struggle with adjusting product images for various retailers' requirements, contact us and we can do it automatically for you. 
For some hardware products, images are less important than technical specifications. So it pays to invest resources in getting high-quality product descriptions from Сontent Service Providers (also known as content catalogues providers) and share them across your channels automatically with a help of a PIM software solution. PIM systems can also help you manage images for your products in a single place, and save you from tedious manual work.
Product Images Best Practices for 2021
1. Start with a background. Pay attention to the difference in colors of the product itself and background. They shouldn't blend. The background should rather be an "intensifier" for a product. 
2. Reach 3D effect. Add shades to make it look real and 3 dimensional. Experiment with different kinds of shades to make it feel alive. Or, make it move! 
3. Play with colors. Fancy trying something outstanding? Experiment with bright colors, patterns, and structures. 
4. Design a catchy layout. Flatlay is another trend in product photography you couldn't have missed. Especially, if your target persona is a Millennial or a Gen Z individual, consuming only aesthetically pleasant content.
5. Stick to one style in all of your products. Make them work together, not compete. Add zoom in/zoom out option. This allows for better viewing of the structure of a product's material; certain tiny parts, etc.
6. Set up automated images export/import. Shooting and designing eye-catching visuals is not enough anymore in the fast-paced eCommerce world. Both brands and retailers nowadays have challenges with exchanging images & rich media and to solve this problem automated PIM solutions come in handy.  
Manage and Update Product Images Automatically With Gepard
If you operate a large number of products, you may have faced difficulties keeping your product data up-to-date and easily accessible for all eCommerce team members. Here Gepard PIM & Syndicator can become a solution for storing, adapting, and distributing eCommerce images. 
Our platform is already connected with various CSPs (Catalog Service Providers), that serve as a database for items images, descriptions, video, and other product-related content. Save your time and don't be bothered by trying to figure out if you're keeping up with copyright law while using retail stock images. 
If you're interested in knowing more about why companies like Amazon, GS1, HP, Dell, Rakuten, Elkjop, Lazada have chosen to work with Gepard, get in touch with us here.
Want more like this?
Want more like this?
Insight delivered to your inbox
Keep up to date with our free email. Hand picked whitepapers and posts from our blog, as well as exclusive videos and webinar invitations keep our Users one step ahead.
By clicking 'SIGN UP', you agree to our Terms of Use and Privacy Policy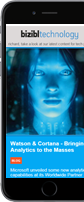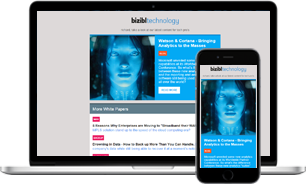 Other content you may be interested in
Want more like this?
Stay up to date with our content email
Want more like this?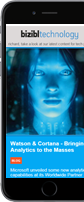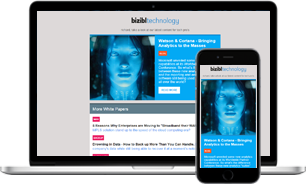 Want more like this?
Insight delivered to your inbox
Keep up to date with our free email. Hand picked whitepapers and posts from our blog, as well as exclusive videos and webinar invitations keep our Users one step ahead.
Bizibl Group Limited, Registered in England 09091156, 26 Bridge Road East, Welwyn Garden City, Hertfordshire, AL7 1HL