Personalisation in B2B eCommerce: How Can This be Implemented in Practical Terms?
Generally, it used to be that salespeople would visit their customers, know their exact wishes and fill out order forms together with them. So long as the company website was nothing more than a business card, digital personalization was of no significance.
But nowadays, when even business customers do online research and want to shop online, things have changed. Companies invest in B2B ecommerce initiatives and ask themselves, how can we transfer our outstanding, personal customer service into digital channels?
In this article, we explain the opportunities personalization offers in B2B ecommerce and how this can be implemented in practical terms.
Objectives of Personalization in B2B Ecommerce
With personalized ecommerce offerings, B2B companies are primarily pursuing the following goals:
Make complex procurement processes as simple, efficient and convenient as possible for customers.

Reduce sales and customer service costs at all customer touch points.

Optimize the processes associated with the entire customer life cycle – for the benefit of the seller and of the buyer.
Which Contents and Functions Can Be Personalized?
Where can the offerings and customer experiences be personalized in B2B ecommerce? Short answer: At all touch points along the customer journey. Let's look at some typical aspects of B2B commerce.
Search function
B2B buyers must find the relevant products and information quickly without clicking through lists containing thousands of items. They must be able to search by technical specifications or product numbers, or find a product via the scanned barcode.
To achieve this, the search must be efficient and personalized. It must only show buyers the available products or those that suit their specific requirements. The search can be adapted manually via rules, or automatically based on the search and order history.
Product catalogs and lists
B2B companies often offer their customers completely different ranges of products, perhaps because they come from different sectors. Or suppliers might even develop individual product ranges for individual manufacturers. This must also be reflected in the online shop or procurement solution.
In addition, B2B buyers must be able to create their own product lists: Perhaps for consumables that they reorder time and again, or for spare parts that fit a specific machine. Equally, they need easy access to the right information about the individual products, so that they don't have to keep searching for it. So-called list management is one of the core functions of B2B ecommerce solutions – and it can be correspondingly complex for large companies.
Prices
The prices in B2B ecommerce are just as individual as the product ranges. Different prices for different customer segments are just one aspect. Often, suppliers and customers negotiate individual prices with each other. These prices must be saved in the ecommerce channels, together with conditions such as price scales and discounts.
For configurable products, the correct pricing must be saved. Sometimes, prices must be negotiated first. Then it must be possible for price requests and offers to be sent and accepted via the ecommerce solutions.
B2B Ecommerce - Achieving Cross-Team Success with the Right CMS
Find out how you can successfully meet the challenges of modern B2B commerce across teams - with the right CMS.
Ordering, payment and shipping
Place the item in the shopping cart, order and pay: This can also be done in B2B ecommerce – but by far not always. Buying processes in B2B are complex and often "hybrid", i.e. a mix of personal sales and ecommerce. Sometimes products are reordered later via the customer service team or completely automatically.
Different payment methods and terms are agreed with customers. One might order by post, another by express, and yet another has his goods collected by a shipping agent. The processes and functions must be personalized to meet these requirements, and the information on this is saved in the respective customer accounts.
Corporate accounts and workflows
In general, there are several people cooperating across different functions in corporate procurement processes. One person researches and selects products according to specialist criteria, another is responsible for the budget, and another must approve the investment, etc.
In addition to individual user accounts for people, B2B ecommerce solutions must also be able to manage corporate accounts. There, the customers can establish their responsibilities as well as their own ordering and approval processes.
Product recommendations
Personalized product recommendations are also part of B2B commerce. However, as already mentioned, in contrast to B2C, quick upselling is not the objective. Rather, life should be made easier for buyers. For example, they might be shown compatible parts from another product or appropriate spare parts.
Based on historical data, companies can recommend products to customers to provide particular assistance with a current problem. Or, they can present previously unknown innovations that are relevant to them.
Customer service
Depending on requirements and turnover, customers can be offered different customer service options. For example, standard customers might be referred to the self-service portal or can obtain support by chat or email. On the other hand, key accounts can call the customer service team or might even be assigned a personal point of contact. These contact channels are directly integrated into the ecommerce solutions and customer accounts. Customers can ask their customer adviser a question about a specific product.
What Are the Differences Between B2B and B2C Personalization?
In principle, when it comes to personalization, ecommerce companies in B2B and B2C are pursuing the same objectives and proceeding similarly; but they are doing this with significantly different focuses. A comparison of different aspects demonstrates this:
Focus on accounts instead of people
In B2C, customer experiences are tailored to the needs of individual people (even though they are grouped into customer segments in practice).
In B2B, however, decisions to buy are usually taken jointly by several people. Therefore, ecommerce offerings cannot be personalized for individuals; instead, the focus is on the requirements of so-called accounts, i.e. the company or individual departments in the company.
Stronger, more granular personalization
While B2C ecommerce offerings are usually aimed at the mass market, B2B companies have markets of a few hundred or thousand accounts in their sights. This means they are able to focus much more on the needs of the individual accounts.
In addition, relationships between suppliers and customers in B2B are often very close and long-standing. In this case, companies know their customers inside out and have extensive data records about them. This data, such as from the CRM system and the order history, can be used for personalization.
Main objective of personalization
In B2C, personalization is often used to encourage spontaneous purchases, increase shopping cart value (upselling and cross-selling), and reduce the drop-out rate.
The main objective in B2B ecommerce is different. Procurement processes take significantly longer and are rational in nature. Spontaneous purchases are rare and drop-out rates are lower – ultimately the buyers have to explain themselves internally. Instead, the aim of personalization is, as already mentioned, to simplify and accelerate processes.
Personalized functions and conditions
B2C online shops mainly personalize product recommendations and marketing measures to suit the emotions of different customers. On the other hand, the prices, conditions, and shop functions are almost identical for all customers.
B2B is different and goes a lot further. Entire product ranges, prices, ordering sequences, and delivery conditions are tailored to individual customer groups or even individual customers. There are customer accounts with entirely different functions, such as for small companies and large groups.
How Does Customer Segmentation Work?
How are B2B customers segmented for personalized customer experiences in ecommerce? Segmentation and targeting can be done based on several criteria such as:
Customer status: Customer or non-customer

Demographics: Such as company size (turnover or number of employees), industry, locations, etc.

Potential turnover: Order history or expected, future potential turnover.

Partner type: Manufacturer, wholesaler, retailer or another sales partner.

Individual requirements: Content and offerings can be completely individually adapted for large customers.
Omnichannel & Personalization in B2B Ecommerce
The possibilities and advantages of personalization sound wonderful. But it is a technical challenge for companies. Why?
Because ecommerce absolutely means multi-channel sales. Additional channels are added to the classical sales channels of salespersons, telephone, email, etc. And it doesn't stop with online shops: EDI solutions, marketplaces, apps for field service, IoT devices, and so on.
If only some of these channels are personalized, there is little benefit. What if customers can see their individual products and prices via a procurement solution but not in the online shop; what if the order history is not visible everywhere; or if the product search displays different results each time. This would be confusing and would make the purchase even more complicated instead of making it easier.
Customers must be able to use all sales channels and switch between them. They must be able to use their personalized functions, offerings and content everywhere. Only then can we speak of omnichannel commerce. What is needed for this to work?
All systems and channels must be connected with each other in two directions. All data must be saved in a central system. The system then supplies all channels with consistent, uniform data. And the other way around: Usage and order data are required for personalization. This must flow back into the central system from all channels so that it can be evaluated there.
Want more like this?
Want more like this?
Insight delivered to your inbox
Keep up to date with our free email. Hand picked whitepapers and posts from our blog, as well as exclusive videos and webinar invitations keep our Users one step ahead.
By clicking 'SIGN UP', you agree to our Terms of Use and Privacy Policy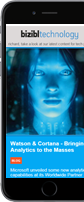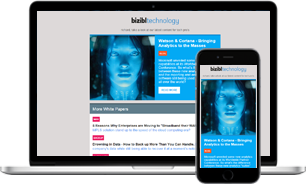 Other content you may be interested in
Want more like this?
Stay up to date with our content email
Want more like this?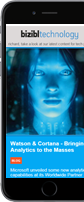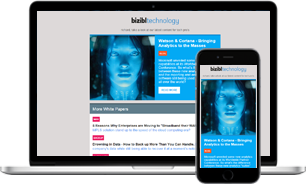 Want more like this?
Insight delivered to your inbox
Keep up to date with our free email. Hand picked whitepapers and posts from our blog, as well as exclusive videos and webinar invitations keep our Users one step ahead.
Bizibl Group Limited, Registered in England 09091156, 26 Bridge Road East, Welwyn Garden City, Hertfordshire, AL7 1HL