Omnichannel vs Multichannel eCommerce - What's the Difference?
In the world of retail, there are all sorts of different options that consumers can use to browse, save their favourite items, and ultimately, make purchases with. Whether it's on their phone from the comfort of the couch, at their desktop, through social channels or at good old brick-and-mortar stores, our expectations are well and truly catered to.
Wrapped up in all this variety are two similar sounding – but very different – approaches: omnichannel and multichannel. And it's these differences that can drastically alter the customer experience. But how exactly do they differ?
If you've been confused by the two approaches in the past, you're in the right place. By the end of this article, we'll have you up to speed on their distinctions, their pros and cons, and real-life examples of both methodologies in practice.
What is a channel?
Before we crack on with any specific differences, it's well worth defining a few things first. Chiefly: what do we mean by channel?
At its most basic, a channel is the medium through which a brand or organisation communicates with its customers and target audience. These channels can be further broken down into two types of channels: marketing channels and customer contact channels. Let's take a look at these in more detail below.
Marketing channels: The mediums a brand uses to increase awareness and promote its products or services, i.e., a website, a physical store, a billboard and product packaging
Contact channels: The ways in which customers can get in touch with a business such as email, live chat or phone
Keep in mind that channels can act as both marketing and contact mediums. Take emails for example. Along with using them to answer a customer's question, they can be used in marketing campaigns. Physical stores, meanwhile, can also be used by customers to contact a brand.
This dual functionality is important, so be sure to heed the opportunities: when you speak to your customers through a contact channel, the way you conduct yourself and resolve issues is an advertisement of your business.
What is multichannel?
Multichannel refers to the use of more than one channel to market a business' brand and communicate with its customers, in a non-integrated way. In such approaches, a business will create strategies based on each individual channel, as opposed to a single unified customer engagement solution.
What is an example of multichannel ecommerce?
Apple has a strong multichannel offering – who'd have thought?
Let's look at their physical stores, for instance. Instead of being a high-pressure, sales-focused environment or a destination to pick up your click-and-collect order, they're something entirely different.
By making the in-store experience more about education and customer service than sales, its customers are more compelled to visit. And when they know they won't be swamped by the hard sell, the experience is far more laid back.
With this approach, customers are free to try out new Apple products with Apple Geniuses before taking their custom online.
What is omnichannel?
In the same way that omnipotent means "all powerful", omnichannel means "all channels".
This approach also uses multiple channels, but crucially, these channels are integrated to create a seamless experience for the customer. Consumers switch channels and devices many, many times throughout the day. The integrated omnichannel approach ensures customers don't lose their place or drop off when switching channels.
Say a customer starts a live chat interaction with a contact centre agent. Their issue is then escalated to a video chat. By integrating the two channels, there's no need for the customer to repeat any information once they make the switch between the two channels.
What is an example of omnichannel ecommerce?
Starbucks serve up an omnichannel experience that does wonders for its loyalty over time, using a funnel that goes as follows:
A new customer heads to a store after seeing an ad, or receiving a gift certificate, for instance
They order and check out, experience the workings of a Starbucks transaction in full
Their purchase signs them up for a newsletter containing multiple coupons with discounts for further in-store purchases
After using these coupons multiple times, the customer is offered the chance to join their rewards programme that contains even more discounts and makes checking out smoother
What are the differences between multichannel and omnichannel?
So, how else do the two differ? Let's take a look at some other differences between multichannel and omnichannel below.
Channel-based vs. customer-based
A multichannel strategy allows customers to reach a brand through the maximum number of channels, using these channels to increase engagement. And under this approach, the more engagement, the better.
An omnichannel approach, meanwhile, is focused squarely on the customer. The approach favours strengthening customer relationships holistically, connecting its channels in a way that unifies, and truly personalises, each customer's experience.
Customised experience
Multichannel has its sights set on sharing a brand's message with customers. Ultimately, its end goal is to get customers to complete a call to action.
Omnichannel is the same, except a business will aim to put themselves in their customers' shoes to better understand. With the help of data and insights, this helps to provide a more customised experience with a higher level of engagement.
Level of consistency
Without integration, a multichannel approach can sometimes be inconsistent and frustrating for customers looking to move across channels and internal departments. At this point, a customer may switch to a brand that does offer a more holistic alternative.
These holistic omnichannel approaches, on the other hand, can create a unified image and customer experience, which goes a long way towards building trust and familiarity among customers.
What are the advantages of multichannel ecommerce?
Increased visibility
Because it maximises the channels it uses, multichannel ecommerce can increase your brand's visibility across several customer touchpoints. This allows you to tailor and focus your strategy on specific channels, and reach more customers, creating greater accountability when it comes to performance.
Increased profits
By selling products in multiple places, an increase in sales should logically follow. Combined with physical stores, the greater brand amplification can translate into more visits to your brick-and-mortar options too.
Development of new target groups
When it spreads its reach as far as possible, a multichannel approach can identify and target new customers it might not have been capitalising on previously.
What are the disadvantages of multichannel ecommerce?
Increased siloes
Since every channel is treated separately, a multichannel approach tends to reinforce whatever silo channels the business currently has. That means a brand's Facebook strategy will be totally different from its web strategy.
Anyone moving across these channels will likely find the experience a disconnected one. For the consumer, the lack of familiarity – or understanding of their preferences – will feel as though your brand is reintroducing itself over and over again.
This also has the knock-on effect of reinforcing data silos. By confining certain customer information to certain data platforms such as a CRM system, it's tougher for brands to look at their customers holistically.
Loss of stock control
Without multichannel inventory management software, selling on multiple platforms can become a real headache. Rather than managing orders and calculating your stock from one place, you'll have to deal with tracking out-of-stock items and inventory across several different channels.
What are the advantages of omnichannel ecommerce?
Greater customer satisfaction
The smooth and fluid experience of an omnichannel experience lets customers make a deeper, more satisfying connection with the brand. In the long term, this allows for greater customer loyalty. And since it's easier and cheaper to hold onto your existing customers instead of trying to attract new customers, it's more cost-effective too!
Improved data and integrated marketing analytics
By collecting data from the likes of website cookies, shopping carts, mailing lists, PoS systems and social media, it's possible to create a 360-degree view of your customers. This data can then be used to make a more personalised experience that informs the marketing strategy as a whole. And an improved marketing strategy is one that, in an ideal world, will improve engagement and drive sales.
Increased ROI
By creating a customer journey that's free of friction and pesky pain points, you'll be in a better position to build long-lasting customer relationships. Trust us: that's something that's well worth investing in.
And sure, it's more expensive to attract new customers. But all that word-of-mouth marketing you'll have garnered through an omnichannel approach? You'll not only be able to retain your existing customers, but attract new ones into the fold too.
What are the disadvantages of omnichannel eCommerce?
Tough to sustain
The benefits of omnichannel are obvious, but there's a reason why uptake has been slow. One of the biggest factors is its difficulty to sustain without the right platform partner.
A company taking the omnichannel route must have their tech stack fully optimised. This way, they can bring all their customer intelligence together and achieve a 360-degree view of all their customer interactions.
But customers move across various online and offline channels at real pace. This makes it difficult to identify customers across devices and channels, create unified customer profiles, apply analytics to understand what customers want, and then use this information in real-time and contextual ways.
Looking to take the omnichannel approach? Your brand must know its stuff when it comes to customer segmentation.
Requires a change to organisational structure
An omnichannel approach means making changes within your organisational structure. If you're used to having both a traditional and online marketing department, as well as a dev team to support your mobile channel, then you may struggle to put an omnichannel strategy in place.
This is because these departments tend to stand alone rather than work in sync with each other. If an omnichannel strategy is to work, then things may need rejigging to create a branding team that takes care of all off- and online branding and positioning.
You may also need to set up a sales team to deal with the customer journey and co-ordination your different channels. And while that sounds simple in theory, it takes time and money to get off the ground.
---
Looking for customer service that really speaks to your contacts? Gnatta makes interactions matter, delivering quality exchanges and quicker responses that meet customer expectations. Find out how we can help here or see it in action with a free trial here!
Want more like this?
Want more like this?
Insight delivered to your inbox
Keep up to date with our free email. Hand picked whitepapers and posts from our blog, as well as exclusive videos and webinar invitations keep our Users one step ahead.
By clicking 'SIGN UP', you agree to our Terms of Use and Privacy Policy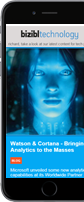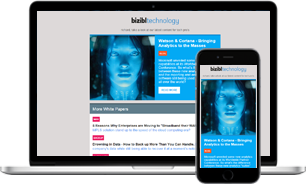 Other content you may be interested in
Want more like this?
Stay up to date with our content email
Want more like this?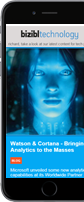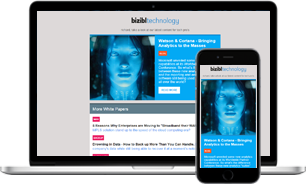 Want more like this?
Insight delivered to your inbox
Keep up to date with our free email. Hand picked whitepapers and posts from our blog, as well as exclusive videos and webinar invitations keep our Users one step ahead.
Bizibl Group Limited, Registered in England 09091156, 26 Bridge Road East, Welwyn Garden City, Hertfordshire, AL7 1HL