How to Use Automated Customer Segmentation for Better Results
No matter the industry, customers demand more thoughtful and meaningful experiences from the companies they do business with. Eighty percent of consumers report they are more likely to purchase from a company that offers personalized experiences. As a digital marketer, meeting this demand requires you to deliver the right content, at the right time, to the right people. If you get this combination right, the result is more qualified leads, more sales, and more long term relationships with customers that lead to even more business for you.
The reality is that when you reach out to new prospects, most won't be ready to purchase right away. Research shows that only 3% of the market is ready to purchase now, which means that 97% aren't. Yet 65% of marketers report they are not actively nurturing leads, which creates a significant opportunity.
Automated customer segmentation allows you to target customers and provide more personalized and meaningful content. As a result, you can boost conversion rates and do so at scale.
What Is Lead Nurturing?
For those who know, feel free to skip ahead. Otherwise, here's a refresher. Lead nurturing is a marketing activity that moves undecided prospects along an educational path through the customer journey. It creates a cadence of contact with prospects and keeps the lines of communication open, so you're top of mind as they get closer to purchasing.
Over time, as people respond, you can learn more about their needs and interests to refine your targeting, which will provide increasingly relevant information to make prospects more ready for contact from someone in your sales division.Consider the following:
Eighty percent of new leads never translate into sales.
Organizations with effective lead-nurturing strategies generate 50% more "sales-ready" leads, and do so at a 33% lower cost.
Marketing automation used with lead nurturing brings in a 451% increase in qualified leads.
According to our data, automated segmentation programs increase email open rates by 300% and click rates by up to 700%. In addition, creating a segmented automated lead nurture program outperforms the "batch and blast" email that many B2B businesses use when sending generic messaging to their main list.
What Is Marketing Segmentation?
Segmenting your automated email program to target specific audience groups is a great way to personalize your emails and send relevant messaging to prospective buyers. According to McKinsey and Company, personalized programs result in more engaged customers and a higher top line.
Most customers (71%) are frustrated by impersonal experiences, and 72% of customers will only engage with personalized messaging. In fact, consumers are more than twice as likely to view personalized offers as "important" than "unimportant." Customers are craving personalized experiences, and when they get them, your connection quickly grows.
You can set up lead nurturing at each stage of the sales funnel and segment your campaigns based on target industries and the different stakeholders within each prospective organization.
You can segment just about any data set, including by , role, stage in the buying cycle, business size and more.
What Are Automated Nurture Programs?
Theoretically, lead nurture programs can be developed one message at a time, and that may work for some businesses that are just getting started. But how do you scale to hundreds, thousands or millions of customers? Squeezing all your talking points into one email or SMS message is going to create information overload that your audience won't be able to digest.
An automated program streamlines the process of sending a series of emails, or other types of messages, to a targeted group of customers or prospects based on criteria you establish. Here are a few real-life examples:
Financial institution experiences a 300% increase in email open rates. Tower Federal Credit Union leveraged marketing automation with the goal of improving engagement and conversion rates. It experienced 300% increase in open rates on follow-up emails.
Technology company boosts conversion rates by 20%. interworks.cloud struggled to fully integrate its marketing technology stack, preventing it from segmenting its marketing list among multiple business units and audiences. The company leveraged personalized campaigns to deliver customized communication to diverse target audiences. Conversion rates increased 20% using an automated email program with advanced segmentation.
After you have created and launched your programs, you should continue to optimize by testing subject lines, copy, visuals, CTAs and so forth. At Act-On, we meet weekly with our content, demand generation and marketing operations teams to discuss ways to improve our automated programs' performance across channels.
Building successful automated email segmentation programs takes hard work. Depending on the size of your organization, you'll need to involve sales, demand generation, content marketing, graphic design and marketing operations from the get-go. You'll also need to understand your target audience, what their ideal buyer journey includes and which content assets best match their wants and needs.
Segmentation, Nurturing and Marketing Automation
Act-On has one of the most sophisticated lead segmentation engines available on the market today. Our platform allows you to create dynamic segments based on profile (intrinsic) and behavioral (extrinsic) attributes that automatically refresh on any system engagement.
Each prospect's or customer's online actions automatically sorts them into the right segmented automated program (AP) based on the pages they visit, the forms they complete and the links they click. And those APs would be different based on their role, their location and so forth.
If you're not an Act-On customer, you can check to see whether your platform creates audience segments based on criteria such as demographics, firmographics, psychographics and behaviors.
Act-On Segmentation Examples
1. Engagement: Using lead scoring rules, organizations can define the top, middle and bottom of their marketing funnel, as well as the marketing qualified lead criteria that triggers a handoff to sales. Act-On, as an example, can be used to easily assign numeric values to particular digital behaviors and add up to clearly chosen thresholds.
2. Customer Status: You know who your customers are, so make sure that data gets into Act-On. Segmenting customers from prospects is vital to preventing message confusion.
3. Persona or Role: This is one the most common types of segmentation. Persona-based segmentation usually fits into one of three key categories:
Decision-Maker: Is the budget and contract authority.
Influencer: Recommends solutions and advocates for your products and/or services.
User: Benefits from or uses the products and services you offer.
4. Industry: Tailoring your messaging with industry terms and relevant content can be a huge competitive differentiator. We recommend that organizations define the industries that they sell to and customize the messaging and content for them. Often this is as simple as changing simple nouns. For instance (depending on the industry), customer = donor = patient.
5. Product or Interest: This type of segmentation is based on tracked behaviors. These segments can be used to trigger specific email nurture programs or to exit people from programs they are currently enrolled in. With Act-On, you can trigger specific messages to cross-sell or upsell based on this type of data. 
6. Geography: Timing your messaging and content distribution based on cultural norms and specific time zones is a great way to dramatically increase your campaign efficacy.
How to Get Started With Automated Marketing Segmentation
Before you begin to personalize your marketing efforts through segmentation, you need the data to customize your campaigns. Check with your ops or CRM teams to learn which data fields you can use in addition. If your existing marketing technology is tracking website engagement, you can tap into that as well.
In the planning stage, you'll want to consider mapping out your audience, goals and workflow. Here are a few pro tips:
Define who you are targeting.
Define why you are targeting them.
Define the outcome you want.
Define how you will report on this outcome.
Creating Segmented Workflows
Workflows are the automated programs you create for each audience. Most successful organizations should have campaigns for cold leads, prospect nurturing and existing customers.
As you create your workflow, you should consider which questions each segmented audience will have for this workflow and the goals you want them to achieve. In simple terms, you will send your audience a series of emails (or messages on other channels, like SMS), and the messaging will change based on their engagement. Depending on your strategy, the trigger can be an open, a click, or other actions taken with each message.
The number of emails assigned to each workflow depends on the audience and their needs. Think of a workflow as a funnel within the funnel. You are giving your audience a focused, guided series of related messages about a specific topic. So, for instance, if a customer downloads an eBook on lead nurturing, you could place them in a four-email automated program educating them about related topics.
Keep in mind as well, you can use A/B testing over the lifetime of your automated nurture programs to identify what works best and refine your approach.
Customize Your Lead Nurture Content
It's crucial that the content of your segmented automated programs speaks directly to your various audience segments in the language they use and covers the issues and questions they care about. You should regularly revisit your automated programs to tweak the content as needed to improve engagement. As you better understand your audience, you can map out the questions they'll be asking on their buying journey and match the content to that in your AP workflows.
Put Your Plan in Action
Now that you better understand the benefits of segmented automated programs, it's time to create your own. And don't stop at one. Create campaigns for prospects at each stage of the funnel; create them for prospects currently using your competitor products; and create them for the different buyers you'll engage with at each company, for everyone from the decision-maker to the end-user. Utilize any number of segmenting strategies as long as they make good sense for your business from an engagement and communications standpoint.
Finally, before you hit send, make sure to test the following:
Confirm you have the right data.
Clean your lists.
Make sure your marketing platform can adapt the email if the data is missing from the field.
Want more like this?
Want more like this?
Insight delivered to your inbox
Keep up to date with our free email. Hand picked whitepapers and posts from our blog, as well as exclusive videos and webinar invitations keep our Users one step ahead.
By clicking 'SIGN UP', you agree to our Terms of Use and Privacy Policy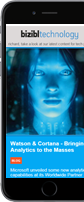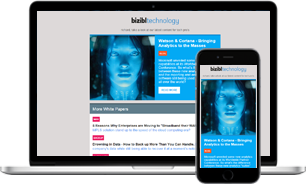 Other content you may be interested in
Want more like this?
Stay up to date with our content email
Want more like this?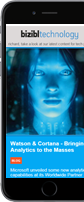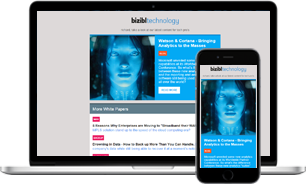 Want more like this?
Insight delivered to your inbox
Keep up to date with our free email. Hand picked whitepapers and posts from our blog, as well as exclusive videos and webinar invitations keep our Users one step ahead.
Bizibl Group Limited, Registered in England 09091156, 26 Bridge Road East, Welwyn Garden City, Hertfordshire, AL7 1HL