How To Succeed as a Multi Brand Retailer
Being a multi-brand retailer is hugely advantageous because it allows you to give customers access to a wide variety of products and brands - having all brands available in one place is so convenient for our fast paced lifestyles.
However multi-brand retailers also have a unique challenge when it comes to their web presence - How to feature all of their brands in a way that provides a great user experience. 
Retailers find it hard enough to promote a single brand, so what are the challenges in engaging audiences across multiple brands? Let's take a look. 
Main Challenges
1. Awareness
The first challenge is simple - awareness. Bear in mind that the average person viewing your website may not realise that you are selling several brands all under one website. Making people aware that you sell all these brands or different product types is the first hurdle - they have to be aware of the brands to purchase them
2. Cross brand loyalty
Another challenge is how to get customers to buy across the whole of your range of brands/products and share their brand loyalty. 
It's great to have a customer who shops at your high-end retail items a few times a year, but it would be even better if they also shopped at your own branded range for their more frequent shopping sprees.
3. Cohesion
Showcasing multiple brands in a cohesive way can also be difficult, especially if those brands are geared toward different consumer demographics. Companies have to find a way to differentiate, but also seamlessly transition their audience from one brand to another.
The solutions
1. Strong Navigation
Your navigation forms the main basis of how people move around your site so it needs to be clear, concise and easy to use. According to a study by Top Design Firms, 38% of consumers look at a page's navigational links and layout when looking at a site for the first time.
One way to easily draw attention to the brands you sell is to add a 'Brands' heading into the main navigation. This way consumers can click on it and search the dictionary to see if their favourite brands are stocked. 
Asos provides a great example where they do this really well. They have so many brands that they sell online, plus their own brands as well so they have included helpful subheadings within the brands main heading. The sub headings include 'Top Brands' which are the most popular brands being shopped at the moment so therefore likely to include a brand you are looking for. They also have Asos brands - giving some precedence to their own brands that they sell and discover brands - the chance for shoppers to look for new and different brands. 
2. Brand landing pages
Giving each brand their own space is a great way to showcase what they sell and any offers available. This can be done at a basic level by just listing all the products under the brand name or more sophisticated. For example adding the logo onto these pages is a simple step that just immediately elevates the page and makes it seem a little more special to the brand itself. 
On the Decathlon website when you click on a brand you can also filter it down so if for example, you search for 'Reebok' but only want to see Reebok clothing and not every product that Reebok sells - you can do this. This is helpful as it will help consumers find what they are looking for, faster. 
3. Other Ideas
Other ideas which will also help draw attention to brands is to install a brands carousel on the homepage - perhaps keep this to the most popular and prominent brands and showcase these for buyers to link directly to.
Next also provides a brands section in other categories across their main navigation which helps with both cohesion and cross brand loyalty. If you look at the Holiday Shop section on the Next navigation - it includes a brand section which highlights all the main brands people shop when looking at this category. It just provides another brand section across the website where key brands get a spotlight but also seamlessly blends these brands in with all the other products and categories.
Absolute Snow Case study
Absolute Snow is a great example of a company who we work with who manage brands really well on their website. They sell around 500 different brands, and as a multi-brand retailer they give precedence to these brands as well as their own products. They undertook a website refresh in March this year and wanted to hugely improve their main navigation and allow customers easier access to the brands they like to buy. 
Now there is a brand panel present on every product page - which gives brands their own marketing real estate where they control messages and from a user experience you can shop easily via your preferred brand.
As well as giving customers access to all the brands - they are also a multi sport retailer, needing to cover snowboarding, climbing, hiking, camping and skiing. Each of these sports get their own dedicated area on the website with a content landing page. All the styling for these can be changed via the admin functionality - again highlighting how the admin flexibility and user control can help how these brands are managed. 
The Digital Retail Index which Remarkable Commerce runs each year using Google Lighthouse to analyse the overall performance of the IRX top 500 list  also validates this. The Google Lighthouse tool conducts 5 key audits when they review a URl, these include:
Performance

Accessibility

Best Practice

SEO

PWA
Last Year the Absolute Snow website was ranked at position 31, fast forward to 2023 with their new and streamlined website and it has climbed 28 places and now sits at position 3 behind brands such as Watchfinder and Victoria Plum
Matt Pyne Gilbert - Managing Director of Absolute recently sat down with Remarkable Commerce to talk us through their ecommerce journey and the systems they use to help manage all their brands. 
"The business is really fast and complex, we've got over 60 staff at head office and there are around 20,000 products live on the site" 
To learn more about how to succeed as a multi-brand retailer, contact Remarkable Commerce today
Want more like this?
Want more like this?
Insight delivered to your inbox
Keep up to date with our free email. Hand picked whitepapers and posts from our blog, as well as exclusive videos and webinar invitations keep our Users one step ahead.
By clicking 'SIGN UP', you agree to our Terms of Use and Privacy Policy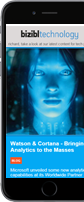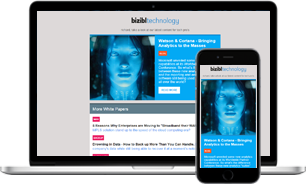 Other content you may be interested in
Want more like this?
Stay up to date with our content email
Want more like this?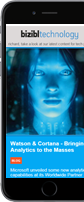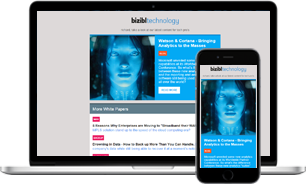 Want more like this?
Insight delivered to your inbox
Keep up to date with our free email. Hand picked whitepapers and posts from our blog, as well as exclusive videos and webinar invitations keep our Users one step ahead.
Bizibl Group Limited, Registered in England 09091156, 26 Bridge Road East, Welwyn Garden City, Hertfordshire, AL7 1HL