High Tech High Street - Providing Digital Services in-store
Matt Moores
Business Analyst
Ampersand
Optimising for multichannel retailing is no longer a holy grail for retailers but a live or die necessity.
The ubiquity and intuitiveness of smartphones means that shoppers are now armed with them while shopping in-store. Customers expect certain in-store services from tech-savvy multichannel retailers.
"Mobile really does bridge the gap between the online and offline worlds" Sarah Stagg, Director of Digital Product, House of Fraser
As the line between digital and in-store becomes more and more blurred, we set out to find out what stores are offering basic digital and multichannel services in non-flagship stores, specifically in Manchester and Liverpool.
Top findings:
54% of stores offer digital receipts when customers complete their purchase, including Debenhams and Mothercare
Only 24% of stores have dedicated click and collect desk - meaning 76% of retailers require collection customers to queue with regular shoppers
Only 6% of stores have a dedicated returns-only desk, including B&Q
A ,ere 36% offer in-store Wi-Fi, of which 33% require registration
Only 9% of retailers offer till-less payment on the shop floor, including Argos, Schuh, and Office
Digital receipts
66% of the retailers we researched didn't offer e-receipts from in-store tills. As multichannel services become ever more important in bridging the void between online and offline, e-receipts is an easy win. They offer immediate visibility and gratification to both customers and retailers – bringing together the omnichannel experience with (ideally) one customer record.
For retailers, this means an instant and accurate overview of every transaction status in real-time and provides additional data to enrich customer profiles – linking store to online.
Returns and collection
A majority of shoppers need to significantly interrupt their lives to plan a trip to a store. There are plenty of customers who would choose not to visit a store if only the alternatives were good enough.
The growth of click and collect is having an increasing impact on physical stores and the management of inventory. Only 24% of the stores we surveyed had a dedicated collection desk. Retailers must be aware that as click and collect will inevitably grow, they will need to adapt their store bases to cope with the extra volumes and to ensure customer service levels are maintained.
This is also true for online customers returning goods to store. Only 2% of stores had a dedicated returns desk. As more retailers offer a return in-store service, it is imperative they update their stores to make the service as frictionless and efficient as possible.
Wi-Fi
Astonishingly, only 36% of high street retailers offer Wi-Fi, meaning 66% of retailers are easily missing out on capturing consumer behavior data when in-store. Enterprise Wi-Fi solutions can track customers in their shop, how long for and where they go. Considering 86% UK adults own a smartphone, retailers should offer and capitalise on this service.
For those retailers that offer free Wi-Fi, only 33% required registration. Although getting on the Wi-Fi network needs to have minimal barriers (i.e. no registration), retailers need to capture key information from consumers to make in-store experiences more personal, improve the effectiveness of customer service, and boost customer retention.
Properly used, Wi-Fi data can be gold dust to retailers; it allows them to know how long customers are in their shop and where they go.
The mobile phone is 'the world's number one discovery platform.' Retailers need to learn how to harness the data from this platform as customers use it during their shopping experience (in a way that doesn't trigger GDPR compliance issues, of course!).
Mobile (till-less) in-store payment
Only 9% of the retailers we researched offered mobile (till-less) in-store payments. Retailers such as Schuh that have adopted this service, are offering customers a greater level of customer service. Sales representatives help customers to make a purchase, close the sale on the spot, and even provide up-sell and complimentary item options for them to consider on the shop floor to drive even higher revenues.
Consumers that prefer to shop online do so for a variety of reasons, most popular of which is convenience. Consumers like the immediacy and experience of shopping in-store, but they don't like queues. According to a recent study by Adyen, 78% of people want to buy or reserve before going into a store. With that in mind high street retailers should aspire to make the in-store experience as frictionless and slick as possible – imitating how consumers shop online, i.e no queuing at tills.
Clicks to Bricks?
There is an assumption that leading ecommerce brands that are entering the bricks and mortar world would bring cutting edge tech, however online retailers such as Missguided that are opening physical stores are instead reimagining the space, offering an offline experience designed to immerse shoppers in the brand. However, some retailers are augmenting brand immersion with technology.
Made.com introduced technology at its Paris showroom that allows customers to add items to a wishlist without having to make any purchase in-store or carry anything home. Consumers create or log into their account, see products in the showroom they like and add their wishlist so they can make the purchase online at a later time or date.
Warby Parker, an online eyewear retailer, has put a spin on old technology. Creating a custom point-of-sale system, customers create their custom eyewear and sales associates input model information into the system before a customer makes a purchase. It sends an alert to the basement inventory area, where an employee selects the correct frames, puts them in a cartridge, and sends the cartridge whooshing up the pneumatic tube to the sales floor. Instant gratification with an old school twist!
Farfetch has brought José Neves' vision of the store of the future to life. It incorporates a connected clothing rack, which allows retailers to follow a customer in-store as they could with online analytics. Products picked up are sent to an app – creating an in-store wishlist. Farfetch also predicts that touch-screen-enhanced mirrors will become the norm in-store. Customers in changing rooms will be able to request alternative sizes to be brought to them, add to their virtual basket, and also see products recommendations all on the screen. Purchases would be possible through using the consumers' digital wallet stored against their account.
To the future
With the evolving role that stores play and that value that is placed on offering satisfactory customer service and experience, retailers need to focus on augmenting physical stores with digital conveniences.
In doing so retailers can create a perfect balance across their digital and physical channels, bringing them closer to delivering a seamless experience online and offline.
Want more like this?
Want more like this?
Insight delivered to your inbox
Keep up to date with our free email. Hand picked whitepapers and posts from our blog, as well as exclusive videos and webinar invitations keep our Users one step ahead.
By clicking 'SIGN UP', you agree to our Terms of Use and Privacy Policy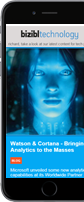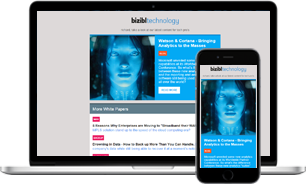 Other content you may be interested in
Want more like this?
Stay up to date with our content email
Want more like this?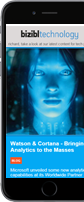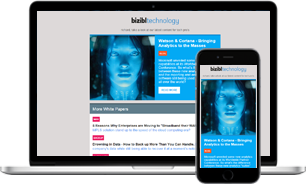 Want more like this?
Insight delivered to your inbox
Keep up to date with our free email. Hand picked whitepapers and posts from our blog, as well as exclusive videos and webinar invitations keep our Users one step ahead.
Bizibl Group Limited, Registered in England 09091156, 26 Bridge Road East, Welwyn Garden City, Hertfordshire, AL7 1HL