Here's Why Your eCommerce Conversion Rate Stinks (And How to Fix It)
The average conversion rate across the eCommerce industry is between 2 and 3%. Even the top 25% of companies only manage 5.31%. If you're running advertisements and have good daily traffic coming to your site, and yet your visitor-to-customer conversion rate is low, then your website experience may have a problem that has to be addressed.
Here's a quick rundown of the top 6 reasons why people may leave your site without making a purchase or subscribing to your service, and what you can do about it:
1. It's too hard to find and use your discounts and offers
Shoppers are becoming increasingly price-conscious and looking to score the best deals. If they go hunting for coupons on another site, they may find a better deal elsewhere and never come back. Even affluent shoppers are acutely persuaded by deals and discounts.
80% of US consumers say that digital coupons "close the deal" for them if they are undecided about a purchase. If you don't have any offers to sweeten the pot, or it takes too long to dig up a promo code, your potential customers are likely to leave without making a purchase.
Strategy:
Make sure banners and coupons are visible and accessible from all your pages. Work your promo into a banner that stays at the top of the homepage, follows the user across all pages, pops up in the checkout process, or uses a time-sensitive or exit-intent pop-up.
Give your customers every chance to find the best deal on your site, and your conversion rates will get a boost. You can also consider offering discounts to your visitors by collecting their email. 
2. Your product pages are static
It's not enough to have high-resolution photos from every angle. Today's shopper wants to make an informed purchase, and they count on you to provide the information they need to make these tough decisions.
This means crafting good product descriptions and including dimensions, usage specifications, compatibility, and a list of other features that a shopper can quickly scan to see if the product meets their needs.
Strategy:
Use videos to engage with potential customers and provide a 360-degree view of your product. Invest in adding 3D modeling to your product images to give shoppers a better visual of your product. Interactive features are a useful tool in increasing e-commerce conversion rates. 
3. Your search functionality isn't current
Consider millennials: short attention span, high expectations. They shop on the go with their ever-present smartphones. If your site loads slowly or doesn't show up when they enter what should have been the right search terms, you lose a sale. If they have to spend several frustrating minutes searching your site for that product they saw on Instagram, they're gone.
Strategy:
Enable voice and image search. Voice search is becoming increasingly popular, especially among young adults aged 18-29, who talk to their phones and use digital mobile assistants. A surprising number of 44-53 year-olds do, as well. Enabling voice search for your customers will reduce sales friction and contribute to conversion rate optimization.
4. Your brand is not easily recognizable
Online businesses have been exploding lately, however, when consumers have more choices, the more particular they will be. There are a lot of scams floating around, and customers want to be reassured that the brand isn't a cheap knockoff trying to take their money. People trust people—not bots, ads, or fake reviews.
In 2015, 92% of consumers said they trust recommendations from friends and family over an advertisement on social media. In 2019, consumers, especially millennials, are increasingly skeptical of celebrity endorsements and brandclaims. Testimonials or videos showing real instances of use will win them better than a celebrity endorsement.
Strategy:
Ratings, reviews, and testimonials will increase your credibility. ConvertCart's Tool Suite will allow you to set up a framework for this and create engagement campaigns to nudge your past customers to share feedback openly on your site.
5. You lack retargeting/remarketing strategies
Hardly anyone sees an ad just once and buys the product immediately. They want to know if it's any good and make sure it's not just an impulse buy. Not to mention, most shoppers will take a look around at other available options. But, if they only found your site in passing, they may forget your store name or lose any way they had of finding your product again.
Strategy:
To prevent this, you have to re-engage the customer and remind them of your company, site, or product, even after they leave your page. Make use of retargeting campaigns on search engines and social media platforms to remind them of where they've been, and any items left behind in their cart. Customers abandon their shopping carts before making purchases at least three-quarters of the time, if not more.
Sending emails to remind potential customers to finish checkout is the only way to lure back customers that may want to find you again, but forget how they got to your site in the first place. To soften the impact of your brand following them across the web, offer these on-the-fence customers additional discounts or promotions if they come back and finish the purchase.
6. You need to offer shopping assistance
The one perk of in-store shopping is physically interacting with the item. If you can't find an item or are looking for a similar or generic version, you can usually ask an actual store associate to help you find something similar. When customers feel they can't readily get the help they need when they browse your website, they are much likely to look somewhere else.
Strategy:
Offer live chat assistance at the right place on your website and make use of Facebook Messenger marketing opportunities. By being instantly available to answer questions and send information like sizing charts or related items, you can offer more of what physical stores have in the way of customer assistance. Adding a live chat feature can boost your visitor conversion rate by up to 40%.
Ready to increase your e-commerce conversion rate? Just put these tips into practice, and you will see an improvement in your site's conversion rates. 
Want more like this?
Want more like this?
Insight delivered to your inbox
Keep up to date with our free email. Hand picked whitepapers and posts from our blog, as well as exclusive videos and webinar invitations keep our Users one step ahead.
By clicking 'SIGN UP', you agree to our Terms of Use and Privacy Policy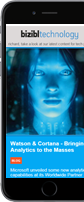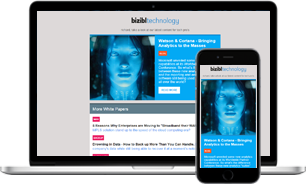 Other content you may be interested in
Want more like this?
Stay up to date with our content email
Want more like this?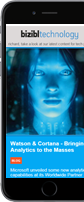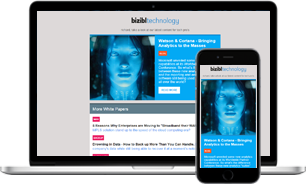 Want more like this?
Insight delivered to your inbox
Keep up to date with our free email. Hand picked whitepapers and posts from our blog, as well as exclusive videos and webinar invitations keep our Users one step ahead.
Bizibl Group Limited, Registered in England 09091156, 26 Bridge Road East, Welwyn Garden City, Hertfordshire, AL7 1HL