Has Covid-19 Really Forced a High Street Revolution?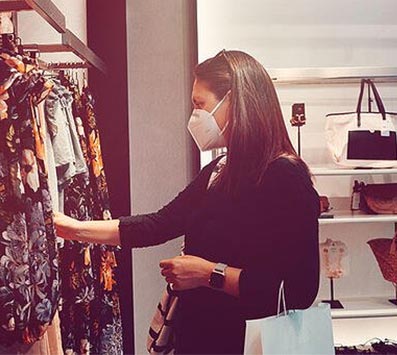 Long before Covid-19, the high street was struggling. Slowly but surely, long-standing brands have been closing their doors for good, with the rise of online shopping often taking the blame. Small, independent retailers, on the other hand, have seen a resurgence. In the 2019 Retail Benchmarks Report, 81% of British shoppers said they buy from independent shops, thanks to their unique products and more personal service.
Yet, despite the support for smaller businesses, the high street was still struggling. Footfall was still declining. Many retailers seemed ignorant to their customers' wants and needs, and many more brands continued to disappear from our town centres.
Then, Coronavirus happened. Overnight, every non-essential retailer was forced to close its doors, and consumers had no choice but to head online. Businesses had to change fast to survive and digital fast became a lifeline for many retailers who had never embraced it before.
Now the shops are open again, how can retailers use their digital presence to thrive on the high street?
An opportunity to change for the better
With social distancing, hand sanitising and mask wearing, we've all had to endure a lot of change over the past few months. Retailers have had to retrain staff, adjust store layouts and change the way they interact with customers; many have even had to take their businesses online.
"I think the recovery of the high street is going to be more about building on local communities and loyalty, and smaller businesses turning to online and ecommerce," says Feefo CEO, Matt West. "And potentially, thinking about how their high street presence might be able to create more of an experience, rather than just to sell products in exactly the same way as it's done historically."
Retailers, whether big or small, simply can't return to how things were before. The world may never go 'back to normal', but while Coronavirus presents many challenges, it also presents an opportunity for retailers to change for the better.
"Do we really know what high street recovery looks like? Because the high street was already in trouble, it was already not fulfilling the role that it used to have five years ago," Matt West notes. "Does high street recovery mean going back to where it was when footfall was declining? Or does it mean completely changing and evolving from what retailers have done traditionally?"
Embracing, not fearing, digital
Online shopping isn't going anywhere, in fact this pandemic has only proven how important it is – not only to consumers, but to businesses too. 53% ordered parcels to their home for non-essential reasons during lockdown, according to YouGov. Another study found 40% of UK shoppers feel the high street has been too slow to adopt new technologies. No matter what you sell, having some kind of digital presence is vital in a post-Covid world. What if your stores have to shut again? How will people know you exist on the high street if they can't find you online?
"Many small businesses may not have seen digital as their first route to market or understand how digital can support a physical presence and complement it, which is something that many people have had to get used to," explains Matt West. "But it also means those small businesses have an advantage because of what's happened with the pandemic, as there's a new sense of local community now.
"There are a lot of people that have started shopping in places where they probably wouldn't have looked before because they've had time to research or their demands might be different."
Not every retailer will be able to open a UK-wide ecommerce store, but more businesses could open a store that caters for just their local community or facilitates click and collect orders.
As shoppers become more comfortable with shopping online, the savvier they become – 53% say they always do research before they buy to ensure they're making the best choice. Shoppers have had more time to do their research and fully consider every purchase they make during lockdown. That means reading reviews, browsing a selection of retailers, taking a closer look at product features, and much more. If people can't find you online, they may choose to go to a competitor who does have that information readily available instead.
Going digital shouldn't impact your high street presence either. In fact, it should enhance it. If shoppers can see the positive customer feedback on your social channels, or detailed information about your store on your website, they're more likely to visit you in-store.
But if you have an online store as well as a high street shop, how do you convince people to come back to visiting you in person?
"I think it's going to be about confidence," Matt West says. "We've referred to people that we visit as being in our 'bubble', so we've got this mentality in lockdown of creating this space around ourselves which we choose to share with other people we trust or that we're happy to invite in. What retailers are asking people to do is come and support them by extending that bubble we've created for ourselves over the past four months. So anybody with that type of business has got to create an environment and an experience where people feel happy to extend that bubble."
What would make customers confident to visit your stores? What kind of experience would make them want to venture into the high street? How will your digital presence work alongside your high street stores? The only way you can answer these important questions is to listen to your customers.
Listening is more important than ever
You may have thought you knew your customers inside out before lockdown, but now your customers, and their priorities and expectations, have changed. Many of us have used businesses we never would have considered before, perhaps because our usual go-tos let us down, or because we wanted to support a local small business.
"Six months ago you might have decided 'there's no way I can live without that thing' or 'oh god I couldn't just shop in there', then someone forces you to face the reality of the fact you have no choice, so you deal with it and you realise you can do it," says Matt West. "I think a lot of people's spending habits will probably have changed – that, I think, will have a big impact on the high street.
"Retailers have got to identify the audience that their product or service is actually suitable for and who might perceive that what they've got is valuable, but you need to understand those customers that have bought from you to know what elements of your product or your service come with a certain value to people. You've still got to target that audience and you've got to understand it."
With everything from home and garden to clothes and beauty retailers seeing a growth in business recently, it's more important now than ever to hold on to what you've got! This is a golden opportunity to discover why they started shopping with you and understand what you can do to retain these customers. Perhaps it was your amazing customer service or the fact you offer higher quality products – whatever it is, knowing where you're strongest can help you promote your business further and attract even more new customers.
Identifying where you need to make improvements is even more important. Customers won't always come back, which is why it's important to ask every customer, whether they've shopped in store or used your website, what they thought about their entire customer experience. If you don't ask for feedback, you'll never know what drove them away. Maybe customers actually feel unsafe in your store? Your customer service staff have been abrupt with your customers over the phone? Or, your website is really difficult to use?
There's so much you can learn from your customers, but the trick is to never stop listening, to both the good and the bad.
The high street is evolving - don't get left behind
If Coronavirus has proven anything about the high street, it's that shoppers want their local businesses, big and small, to survive and thrive. We've all seen the amazing things some businesses have done to support their local communities during lockdown, and there's a hope that people will remember that.
"The success that some small businesses are able to have, the voice in a small community that some small businesses are able to have…it just wouldn't have been thought possible four or five months ago," Matt West notes.
"You've got reach, you've got a community, you've got an online presence, you've got potentially something unique about your business. Just because you're not a John Lewis or a Coca Cola doesn't mean you can't have an impact on somebody's life, which could be really important, even if it's just to bring a smile or make someone happy in a day that's been full of misery."
The high street is evolving – it needs to, but evolution doesn't happen overnight. When lockdown ends and Covid-19 fades into the background, make sure you keep that strong community voice. You need the publics' support, yes, but they need your support to. Be there for them. Listen to their concerns, understand what they need as their situations change, and keep putting a smile on people's faces.
Because if you do all that, your business can grow and evolve with the high street. The high street will survive, it has to, but businesses that fail to listen to their customers will be left behind.
"This [pandemic] forces the high street to look at itself more seriously and face the brutal fact that it wasn't fulfilling the role that it used to and wasn't fulfilling something that consumers were desperate to participate in. The high street had to do that anyway, this has just forced its hand."
Want more like this?
Want more like this?
Insight delivered to your inbox
Keep up to date with our free email. Hand picked whitepapers and posts from our blog, as well as exclusive videos and webinar invitations keep our Users one step ahead.
By clicking 'SIGN UP', you agree to our Terms of Use and Privacy Policy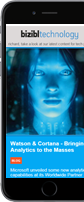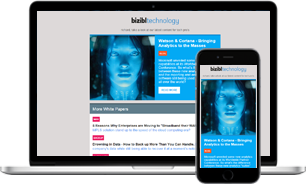 Other content you may be interested in
Want more like this?
Stay up to date with our content email
Want more like this?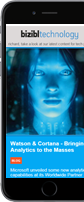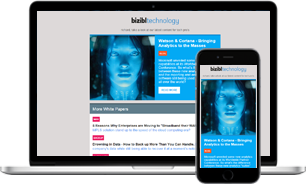 Want more like this?
Insight delivered to your inbox
Keep up to date with our free email. Hand picked whitepapers and posts from our blog, as well as exclusive videos and webinar invitations keep our Users one step ahead.
Bizibl Group Limited, Registered in England 09091156, 26 Bridge Road East, Welwyn Garden City, Hertfordshire, AL7 1HL