Google Discovery Ads Explained
Google Discovery campaigns are a visually engaging ad format which appears on YouTube, the Discover feed and Gmail. When Gmail was depreciated, Discovery replaced this ad format through taking on its placements, as well as additional placements. Discovery campaigns are designed to reach people in discovery moments when they're actively researching and learning about new products and services.
Why should advertisers use Discovery campaigns?
Google Discovery campaigns offer significant and incremental reach beyond that of other campaign formats e.g., search, shopping, YouTube and Local.
They are an efficient way of reaching a large audience (up to 3 billion people globally) across a wide range of placements: Gmail (Promotions & Social tabs), Google Discover Feed and YouTube Home and Watch Next feeds.
You can reach people who are not necessarily in your typical audience lists or researching your keywords/search terms when they're in discovery moments.
Creative requirements are minimal and often the same specifications e.g., sizes, aspect ratio and character counts to other formats, reducing the burden on the creative team
They use Google's machine learning to show the ads across different placements and the creatives in different combinations for the best performance
While they can show on YouTube placements, you don't have to have video creative to use the format
Where do Discovery Campaigns sit in the paid search funnel?
The answer to this depends on how each advertiser wants to use them, the audiences targeted, creatives used and the conversion and revenue tracking. They are a fully automated format towards driving conversions and/or revenue, but you choose the conversion that you would like to use - this could be a micro-conversion like a website visit or an engaged visit, a purchase, lead form completion or even offline conversions like Store Visits. Generally, they tend to span the consideration, conversion, and loyalty stages of the funnel as they drive traffic (at a minimum) and/or more specific actions/value for the advertiser. The more digitally advanced the advertiser is, the more we can do with Google Discovery e.g., if we have Customer Life Time Value (LTV) data then we could set up a Discovery campaign to optimise towards this.
Google Discovery campaign specification for ads
Discovery campaigns require a mixture of image, logo and text assets, as is similar for other Google Ads campaign formats. The image sizes required are very similar across Google, Microsoft and Meta formats, helping to reduce the workload for your creative team.
Please find the image and logo requirements below:
At least 1 but ideally 3 landscape images (1200 x 628 px recommended)
At least 1 but ideally 3 square images (1200 x 1200 px recommended)
Optional: 1-3 portrait images (960 x 1200 px recommended) - ideally at least one to allow for maximum range of placements
At least 1 square logo (1200 x 1200 px recommended), on a transparent background
The images should be 5MB maximum in JPG, PNG or Static GIF and there are a maximum number of 20 images and 5 logos per ad
The more images you upload (in terms of aspect ratios and the number of each ratio), the greater the reach and the more combinations can be tested for optimal performance
Images should not be heavily edited or imply interactivity e.g., feature a button design, as they will be disapproved
Images should have minimal text, i.e., text shouldn't cover the majority of the image.
It is recommended to ensure that creatives are refreshed on a regular basis, ideally monthly, to prevent ad fatigue as this can have a negative impact on the engagement with your ads.
If you have trouble getting images, as with all image-based ads or extensions on Google Ads, you can use Google's functionality to scan the landing page/website and use images from there, providing these are images that you own and meet the specifications. Although we don't recommend it, there's also the option to use Stock images:
You will also need text assets: 3-5 headlines (40 characters), 3-5 descriptions (90 characters), a business name (25 characters) and a final URL, as well as choosing a Call To Action (CTA) from a predefined list.
What's the difference between standard Google Discovery ads and carousel ads?
Standard Discovery ads will show a singular image to the user, whereas carousel ads will have a sequence of images which the user can scroll through, much like Facebook's Carousel format. Best practice recommends starting with a singular image, although you can set up many ads with the standard single images, to allow these to gather data. Once these images have gathered enough data there is opportunity to use these images to test carousels.
Platform compatibility between Discovery campaigns and Google Platforms
Historically, Google Discovery campaigns have not been automatically trafficked and synced into SA360 (without manual placeholder keyword tracking set up), however they are now available and automatically synced into the new SA360 interface - currently being rolled out to advertisers. At the time of writing this blog, however, Discovery campaigns aren't able to optimise towards SA360 floodlight conversions or make use of Auction Time Bidding (ATB), however we expect this to become available in the near future.
They are also compatible with Google Analytics via auto-tagging, or you can choose to manually tag campaigns for custom reporting. For advertisers that use Adobe Ad Cloud, there is currently limited compatibility and Google Discovery campaigns cannot automatically be pulled into the platform - though this is likely to change in the near future! As a workaround solution, Discovery conversions can still be pulled into Adobe Analytics and reported on via CIDs, so there is still a consistent source of truth.
Is there a Discovery equivalent on Microsoft Advertising?
The quick answer is no, however there are other display-based formats that advertisers can use for broadly similar objectives. MSAN offers display-based formats across brand-safe placements and premium inventory e.g., Outlook, MSN, Microsoft Edge. There are also other types of Microsoft feed-based display campaigns as well as Multimedia ads, which allow you to show an image alongside search ads.
Google Discovery Ads targeting and structure
The way you structure your Discovery campaigns can be very dependent on the structure of your account, your business goals, and industry context, however in most cases, splitting out prospecting and remarketing is recommended in the same way we would recommend splitting out brand and generic Search activity. This is because performance will likely be quite different for new vs returning customers and you may want to consider separate budgets and KPIs for the different stages of the customer journey. Beyond this you can choose which audiences you target based on Search audience performance, as well as using Google tools such as Audience insights. This is a tool available in Audience manager which indicates which affinity and in-market audiences have the highest index with your remarketing audiences i.e., audiences with a high index are very similar to those in your remarketing audiences. Learn more about the audience types available in Discovery.
Although audience targeting is a very common way to split out Discovery campaigns, there are other options you can test. For example, you may have a highly localised structure in which case splitting out campaigns by location may be the best option for your business. This would then allow for budgets per location, however it's worth caveating that splitting campaigns very granularly may lead to low levels of volume which has been found to negatively impact performance and can restrict your bid strategy due to less data being available for the machine learning to optimise towards.
Future of Google Discovery campaigns
As many know at this point, Performance Max is a new campaign type which is designed to drive incremental research through combining many different campaign types, including Discovery. While Performance Max is resulting in the sunsetting of Local and Smart Shopping, Discovery is remaining as a separate campaign type. If your account also has Performance Max running, then the campaign which takes priority will be highly dependent on ad rank scores. If Performance Max has a better ad rank score, then this campaign will be prioritised over Discovery.
If you'd like to read more on Google Discovery campaigns, please find some relevant articles from Google below. You can also reach out to someone in Merkle's team to hear more about how we'd recommend using Discovery campaigns for your account and objectives.
Want more like this?
Want more like this?
Insight delivered to your inbox
Keep up to date with our free email. Hand picked whitepapers and posts from our blog, as well as exclusive videos and webinar invitations keep our Users one step ahead.
By clicking 'SIGN UP', you agree to our Terms of Use and Privacy Policy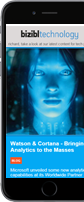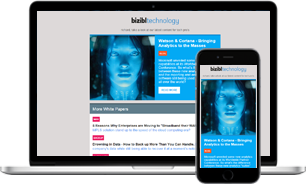 Other content you may be interested in
Want more like this?
Stay up to date with our content email
Want more like this?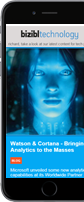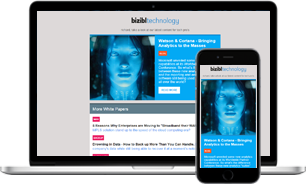 Want more like this?
Insight delivered to your inbox
Keep up to date with our free email. Hand picked whitepapers and posts from our blog, as well as exclusive videos and webinar invitations keep our Users one step ahead.
Bizibl Group Limited, Registered in England 09091156, 26 Bridge Road East, Welwyn Garden City, Hertfordshire, AL7 1HL