The eCommerce Platform Buyer's Guide
In today's competitive digital environment, the commerce experience matters as much or more than shipping promotions and ad placements. Here are some tips for selecting your ideal commerce solution.
CHAPTER 1
Integrating commerce at every step of the journey
There was a time, not long ago, when having an ecommerce platform simply meant being able to process transactions online. While today's solutions still need to offer this capability, there's much more to creating the personalized, contextualized experience that customers now expect from brands.
Delivering an integrated commerce experience means starting well before the sales transaction, with the acquisition of customers. It continues through and beyond the purchase phase with after-sales service, ongoing engagement, and, ultimately, repeat purchasing.
A complete ecommerce platform is packed with sophisticated tools and features, including a content management system, inventory management, and customer data tracking and analysis. It's a must-have on the road to giving your customers relevant and personalized experiences before, during, and after the moment they open their wallets.
CHAPTER 2
Essential features of a solid ecommerce platform
Customer acquisition: Help customers find you
What's the benefit of having an awesome ecommerce site if nobody finds it? Solutions that incorporate or integrate with marketing and advertising technology can help you target and attract potential customers to your site.
Content management: Drive engagement
The content management component of your ecommerce platform is crucial, helping ensure that visitors see specific products and information, as well as guiding them through their purchasing journey.
As one example, a recommendation tool can suggest complementary products based on the behavior of similar buyers — and that's just the tip of the personalization iceberg. The more sophisticated content management systems become, the more personalization capabilities they'll offer based on what is already known about the customer.
Shopping cart: Offer a great checkout experience
If you offer customers a disjointed experience as soon as they put items in their shopping cart, don't be surprised if they abandon midway through. Enrich the experience by offering them a fast, easy, and functional checkout process that allows them to tally their purchases, edit, remove, and add items to their cart, apply promo codes, and select payment options.
And it's not all about them — this is also the best moment for you to gather specific demographic information on each shopper that you can leverage for future marketing activities.
Customer management: Keep the conversation going
As mentioned earlier, your relationship-building opportunities with your customers don't end once they've completed their purchase. Remember that data-gathering aspect we just referred to? This is your chance to analyze all that information and use it to create more personalized interactions in the future.
Marketing automation and email marketing
A solid ecommerce platform will include email marketing capabilities. The tool should offer automated process management and reporting to reduce the level of human input needed for repetitive tasks, as well as include opt-in and opt-out features. It will also enable retailers to easily inform opted-in customers about new offers or information about products or services that might be of interest to them based on their previous experiences with your brand.
More advanced solutions will work with the personalization features of the ecommerce platform to ensure that communications are tailored to specific customer needs and preferences, including purchasing history.
CHAPTER 3
Which solution is best for you? Key questions to consider
When it comes to ecommerce solutions, you have no shortage of options. How can you know which one is going to be the most effective and the easiest to implement and use for your organization? Is it better to build your own solution using multiple specialist suppliers, or go with a streamlined suite of applications from a single supplier? Your answers to these key questions may help you decide:
How important is customer experience management?
Is personalization a priority?
Does the solution look good on all platforms?
Will you deploy in the cloud or on-premises?
Is the system secure and regulation-compliant?
With personalization, the conversion goes up, so that is really what the focus is.

Christian Halaguena, Digital Marketing Manager, Ricoh
CHAPTER 4
Equip your brand for the ecommerce journey
When you're choosing your ecommerce solution, think of how you'll deliver excellent customer experiences before, during, and after the transaction. You'll want to opt for one that offers these features, on top of those discussed in this article:
Personalization
Customer engagement
Catalogue, inventory, and order management
Pricing and promotions management
Multi-site and multi-brand functionality
Cloud and on-premises options
Sitecore Experience Commerce™ (XC), the ecommerce solution from Sitecore, offers all these capabilities and more. It enables precise personalization in real time, seamlessly integrating content, commerce, and customer insights across every channel. To find out more, visit sitecore.com.
Want more like this?
Want more like this?
Insight delivered to your inbox
Keep up to date with our free email. Hand picked whitepapers and posts from our blog, as well as exclusive videos and webinar invitations keep our Users one step ahead.
By clicking 'SIGN UP', you agree to our Terms of Use and Privacy Policy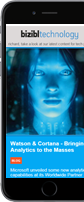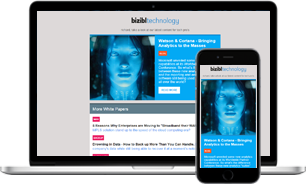 Other content you may be interested in
Want more like this?
Stay up to date with our content email
Want more like this?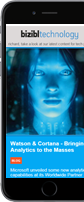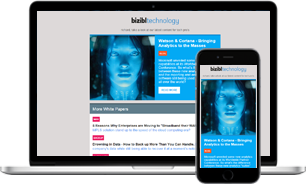 Want more like this?
Insight delivered to your inbox
Keep up to date with our free email. Hand picked whitepapers and posts from our blog, as well as exclusive videos and webinar invitations keep our Users one step ahead.
Bizibl Group Limited, Registered in England 09091156, 26 Bridge Road East, Welwyn Garden City, Hertfordshire, AL7 1HL