E-Retail Media: The Challenges and Impacts on Organisations
While E-Retail Media is a fairly recent concept, it has become a fast-growing tool thanks to the sudden acceleration of online shopping. A sign of its growing significance is that it is becoming an increasingly important part of the relationship between retailers and manufacturers. Ultimately, E-Retail Media has enabled brands to communicate with their shoppers in a more relevant way – especially during the crucial moments between browsing and purchasing.
E-Retail media is marketing to consumers online at or near their point of purchase or point of choice between competing brands or products. The most common and traditional form is banners, which are known as static because they are simple display ads. They are found on retailer's home pages, product pages and category pages. Other forms include sampling, loyalty cards and – our favourite of all – coupons or vouchers.
With the retail market rapidly evolving and more retailers jumping on the trend, organisations are having difficulty adjusting at the same pace. This coupled with omnichannel means that E-Retail Media is more important than ever, and it is essential that brands adapt and gain a more precise understanding of how to use it in their marketing mix.
This oversaturation in the market is making it more difficult for retailers to reach, engage and retain their customers, and traditional marketing is no longer enough for retailers to remain competitive. We have seen the number of incentives to buy products nearly double, as shoppers are flooded with thousands of advertising campaigns every day. Consumers are being encouraged to buy too much for their actual consumption via an influx of promotional tools, and the impacts in terms of production, logistics, and waste (food, plastic and paper) are huge. Some forms of E-Retail Media boast a better reputation and acceptance among consumers within the retail industry due to taking a route of personalisation making it more relevant and efficient for both the retailer, brand and shopper.
In our recent shopper survey 69% of consumers said they are more likely to choose a brand as a result of personalised offers , with 65% saying they prefer personalised coupons compared to 19% who prefer generic. Consumers are evolving in a very specific way; it is no longer a question of targeting a few groups of individuals here and there, but rather retailers need to tailor and personalise their marketing strategies to remain relevant and useful for shoppers.
At Catalina UK, we work with our retailers to help them leverage their biggest asset – Customer data – to understand each unique individual and their needs, desires and preferences. By using our retail intelligence matched with a deep-rooted understanding of shopper behaviour, retailers and brands can benefit from our data driven analytics and re-define the best way to communicate their message to their desired audiences.
It's more important now than ever that retailers connect with shoppers through various channels – in-store and digitally - in personalised ways that excite and engage them to become loyal fans. In order to remain relevant in this ever-evolving marketplace, retailers need to evolve too and be open to innovation.
As commerce becomes digital and shopping journeys become more complex, rapid advancement in technology is making ultra-personalisation increasingly efficient and profitable. With the amount of shopper data increasing exponentially, the key aim is to fully understand the mass retail shopper and offer them tailor-made services. To stay ahead and be able to communicate with consumers more efficiently and effectively, you need to unlock the real potential of E-Retail Media and ultra-personalisation in real-time, responding and adapting to the constant changing behaviours rather than relying on the illusion of loyalty with prediction tools.
To build a more efficient E-Retail ecosystem, organisations must be able to make decisions rapidly. With trends and requirements constantly evolving, all stakeholders and contributing parties must be aligned. By coordinating the activities and collaborating with the businesses we support, we can better understand any difficulties they face and ultimately meet the need of their shoppers nationwide, helping them innovate and deliver effective ultra-personalised solutions.
We are constantly questioning and investigating these subjects. Catalina UK is starting a quiet revolution to help the UK's leading retailers better understand and respond to its shoppers because we know that reinventing and revitalising loyalty is a fundamental success factor.
Our engaging and thoughtful platforms can be seamlessly connected with any shopping channel and enhance multiple key areas, such as conversion, loyalty and profitability. From encouraging purchases to personalising offers specific to your customers, E-Retail Media undoubtedly helps retain and connect with shoppers. And I strongly believe that it should be on every retailer's shopping list this year.
Contact Catalina today to discuss how they can help you reach and engage your customers with personalized offers.
Want more like this?
Want more like this?
Insight delivered to your inbox
Keep up to date with our free email. Hand picked whitepapers and posts from our blog, as well as exclusive videos and webinar invitations keep our Users one step ahead.
By clicking 'SIGN UP', you agree to our Terms of Use and Privacy Policy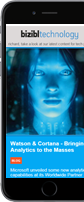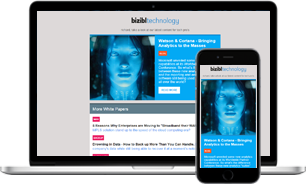 Other content you may be interested in
Want more like this?
Stay up to date with our content email
Want more like this?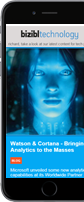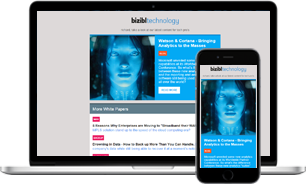 Want more like this?
Insight delivered to your inbox
Keep up to date with our free email. Hand picked whitepapers and posts from our blog, as well as exclusive videos and webinar invitations keep our Users one step ahead.
Bizibl Group Limited, Registered in England 09091156, 26 Bridge Road East, Welwyn Garden City, Hertfordshire, AL7 1HL