Adding D2C Channels to Grow Fashion & Lifestyle Brand Revenue
In this article, we'll discuss the key considerations for brands looking to sell direct-to-consumers, and the benefits of a platform approach. Read on, as we;
Highlight the key retail channels, and discuss the requirements for sellers
Understand how marketplaces drive speed-to-market and simplify scalability
Learn how platform management technology can facilitate scalability and minimise complexity
Examine how a platform strategy can simplify access to international markets (particularly Europe), and power rapid growth for brands.
20 years ago, a fledgling lifestyle or fashion brand's options were limited. To reach customers, they either opened a boutique, or sold products to retailers wholesale - and that's only a slight oversimplification!
Nowadays, for brands large or small, eCommerce is a given - a mobile-first website, featuring premium content and compelling product pages, with high-quality photography, and a simple payment process is a basic requirement for market entry.
So, for the vast majority of brands, selling direct to consumers is a concept they already understand - most are building, or already have, a healthy revenue stream doing exactly that.
But many are unaware of the opportunities that lie just one step further - scalable digital commerce channels that they can activate with little more than the click of a button, in many cases using their existing fulfilment infrastructure.
Retailers, Marketplaces, and Platforms
Selling to retailers is tough. From finding the right contacts, to pitching to different buyers, running a sales team, and everything in between. For the lucky few who are successful, actually dealing with retailers can also be a challenge - maintaining relationships, introducing new products, negotiating stock movements with merchandisers, and much more - all time consuming, costly and often opaque.
This is where platforms and marketplaces come in. For the uninitiated, platforms and marketplaces are digital shops, which offer brands the opportunity to list their products, usually on a self-service basis. There's no clear-cut definition of what exactly the difference between a marketplace and a platform is - both provide a retail experience for customers, but the generally accepted rule is; If they handle the payment, they're a marketplace, if they hand off to a brand for the final transaction, they're a platform. For the purpose of this article, we'll use the terms interchangeably.
The key point is; To one degree or another, each platform offers an instant-on direct-to-consumer (D2C) channel - which brands can take advantage of.
Top Tip
Many "conventional" retailers operate their own retail offering and their marketplace as an integrated storefront, with most shoppers being none-the-wiser. Amazon is probably the best known example of this - When searching for many products on Amazon, you're as likely to see product listings from Amazon themselves, as you are from third-party sellers.
So if it's possible to feature your products alongside the world's best-known brands, via some of the world's most visited retailers, you might be asking yourself "what's the catch?"
For many brands, the primary issue is capacity. Each platform has its own requirements and idiosyncrasies - everything from image sizes and categories, to delivery times or minimum customer service requirements. Managing these across a large number of platforms can quickly become unwieldy and expensive.
Technology
Dealing directly with an ecommerce marketplace can be complex. As a typical example, a brand will likely need to implement (or develop) an integration between their ecommerce platform and their chosen marketplace. Depending on the existing technology stack, they'll have to consider how updates or new products are synchronized with the marketplace, how to implement pricing strategy, and much more - often leading to spreadsheets, outdated information, pricing discrepancies, out-of-stock issues, and a host of other factors to consider.
These kinds of complexities often necessitate a resource-intensive project, with specialist staff and consultants. Even after implementation, such integrations usually need specialist knowledge to manage on a day-to-day basis - and all that's just for one marketplace!
To overcome these challenges, brands need to invest in fit-for-purpose technology. Specialist vendors such as Tradebyte have established relationships and close integrations with many of the leading eCommerce platforms, meaning that one integration can open up many channels - dramatically reducing the time-to-market and ongoing complexity.
Which Platforms Suit Your Brand?
There are hundreds of eCommerce platforms - Most people will be familiar with the usual suspects, including the likes of eBay, Amazon and Rakuten - each with their own audiences, varying cost/benefit profiles and varying set of services.
International growth
One of the biggest opportunities with platforms is turn-key access to international audiences. Previously, growing bands had little choice but to focus on their domestic market, but platform supported commerce enables brands to grow multiple markets in parallel and at speed.
Some marketplaces even offer on-demand warehousing and fulfilment solutions (amongst other services) to simplify cross-border transactions - further reducing the cost of market entry.
Beyond comparing audience size and cost-of-sale, it's important to consider what's important for your individual brand. Specialist platforms focusing on specific sectors, from homeware to technology, or even baby and toys, all draw discrete audiences with unique offerings.
Fashion brands will be pleased to know that there are many strong contenders in the sector, with well-known multinational examples in Europe including the likes of Zalando, Asos, and The Very Group.
Fast Track to Brand Growth
In summary then, whether you're a behemoth fashion house, or a fledgling shoemaker, the opportunity to add D2C channels can be transformational. By working with the right technology partner you can add multiple channels with relative ease, and access new markets - to reach new customers, drive revenue, and grow your brand.
Ready to Grow Your D2C Revenue?
To find out how Tradebyte enables brands to sell across marketplaces and platforms with ease, visit our website.
Our market-leading technology supports modern commerce, by facilitating the simple flow of product information, rich content, and inventory between brands and retailers in over 17 countries.
Speak to our experts today, to learn how Tradebyte can connect brands to new eCommerce channels at speed, or help retailers expand their product offering and drive revenue.
For more information email alison.steel@tradebyte.com or call +44 (0)754 168 8754.
Want more like this?
Want more like this?
Insight delivered to your inbox
Keep up to date with our free email. Hand picked whitepapers and posts from our blog, as well as exclusive videos and webinar invitations keep our Users one step ahead.
By clicking 'SIGN UP', you agree to our Terms of Use and Privacy Policy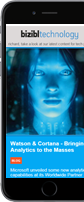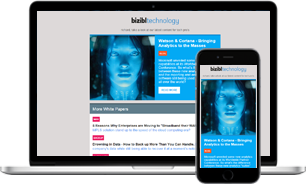 Other content you may be interested in
Want more like this?
Stay up to date with our content email
Want more like this?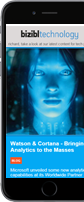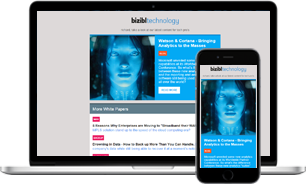 Want more like this?
Insight delivered to your inbox
Keep up to date with our free email. Hand picked whitepapers and posts from our blog, as well as exclusive videos and webinar invitations keep our Users one step ahead.
Bizibl Group Limited, Registered in England 09091156, 26 Bridge Road East, Welwyn Garden City, Hertfordshire, AL7 1HL