7 Ways PIM Affects Productivity and Collaboration
What is product information management, how do PIM systems work, and what are their advantages for brands? Read on to find out...
According to Emarketer, product content has become really meaningful to marketers in the past 2 years. For example, brands whose revenue grew by 26% or more on an annualized basis update product information at least once a week. At the same time, according to the research, on the way to regular and comprehensive updating of product data, the key barriers were just a lack of knowledge about e-commerce tools, organizational components, and a lack of creativity. But if creativity issues can be solved by a commercial author, then other barriers are easily eliminated by automated product information management workflow.
What is PIM?
Product information management (PIM) is a solution for importing, processing, aggregating, controlling, exporting information about a brand or company in order to promote and sell goods on digital distribution platforms. The key task of PIM in the framework of the company's sales activities is to optimize and automate the work with information on a multi-thousand (or even a million) assortment as much as possible.
But when it comes to multichannel distribution, the statistics judge strictly in favor of complex data collection: descriptions are searched in 76% of cases, reviews - in 71%, and images - in 66% of presales. And since the main consumer audience is millennials, who are 40% more susceptible to the influence of product and service descriptions in the network, 50% of product returns occur due to the discrepancy between the descriptions and the natural characteristics of the products. Therefore, only the aggregate collection and submission of data will maximize customer response. Continue reading to find out how this product data management issue can be solved with a modern product information management solution.
What Kind of Information Does the PIM System Store?
To fully meet the needs of the buyer, the enterprise product information management system stores:
Commercial data about the product: selling descriptions, SKUs, names of brands, and models of products, barcodes, prices. It is the information provided to the buyer at the time of the offer of the product, and it is vital in capturing attention.
Classification data: color, shape, characteristic variations of the product, which make it possible to distinguish products of the same rank between each other. It is the assortment data, which most often causes the so-called re-sorting, that causes problems in the supply department and warehouse work.
Characteristics and specifications: information on dimensions, composition, properties. It is data that allows you to make an in-depth choice between products of the same commercial and classification range.
Technical data: instructions for assembly, operation, information, and warranty sheets. This information category allows users to better navigate the choice of a product when they first get acquainted with an assortment or unit.
Data on the origin of goods: standards, certificates, permits, licenses for sale. Thanks to this data category, the customer increases loyalty to the product, and the seller overcomes legal barriers to marketing (the so-called mandatory information about goods).
Advertising data: tags, keywords, metadata, slogans, elements of creative naming. It is all the information that contributes to the organic and technical increase in the demand for a product through digital channels.
Sales data: stock balances, purchase prices, discounts, delivery volumes, and regularity. It contains not only quantitative information but also qualitative information, which includes customer reviews and determines the product in the demand rating.
Digital data: photo, video, and audio materials. These are all types of descriptive information that allow you to evaluate the product from a practical point of view better: reviews, unpacking, life hacks for use, video instructions, etc.
Multichannel data: product categories and characteristics in Google Shopping, eBay, Amazon, and other marketplaces. Thanks to this information, the product can be presented at various sites.
Language adaptation data: all of the above data, only in multilingual format. This category of information is used for different local versions of sites.
Huge amounts of information, data libraries are collected using a product information management application or cloud based PIM and then exported according to the established algorithm. It would seem that everything (the key task of content marketing) has been achieved. However, product information management systems have many more features that can be used for eCommerce performance optimization.
How Can You Get the Most Out of Your Automation Tool?
According to Flexjob, about 87% of employees switched to a remote work format in 2020. At the same time, every brand has already realized that the COVID-19 pandemic has accelerated the total business transition to online on all fronts: both organizational and marketing, for at least 5 years. In this situation, product information management capabilities are extra important for the entire company, not a particular department.
The flexibility and convenience of PIM will be surely appreciated by:
Marketers. Assortment and pricing policy management, sales channel management, packaging (branding, rebranding, redesign) of products and services - all this is impossible without working with a single database, which is available 24/7 integrated with your  CRM or ERP system.
Retailers. Working with data on the number and frequency of deliveries, restructuring procurement activities, managing the supplier base - all these are imperatives for a more stable supply chain for retailers.
Content managers. Cross-platform product information distribution is impossible without a single storage location for product data to reduce the number of routine processes and minimize human errors.
Sales managers in eCommerce. Working with the algorithms and marketplaces' requirements can take more time to sell if the data on the online point of sales do not correspond to real, relevant information on goods in warehouses.
With the increased number of employees needing regular access to up-to-date information, a single-channel approach to data storage avoids collisions and overlaps due to discrepancies in information across different storage sources for all personnel at once.
7 Reasons PIM Affects Productivity and Collaboration
Everyone in the company is already familiar with the advantages of CRM and ERP, but the product information management system features have not received such appreciation yet, although it is an indispensable tool for manufacturing and trading companies. How this efficiency is achieved:
Reduced manual work with Excel spreadsheets. The less human factor, fewer mistakes!
Using bulk operations to edit product descriptions. Now not only one commodity item, but thousands at once!
Quick searching of products using enhanced filters. Tool flexibility for non-standard requirements and tasks of specialists.
Automation of product content distribution. Reduce the time of content and product distribution to a minimum, devoting working hours to real sales!
Creation of clear workflows for teammates. Say no to chaos, yes to controllability!
Analysis of the content performance to make quick changes. There is no limit to perfection, and you will definitely appreciate it!
The opportunity to spend more time on creative work. Increase productivity and creativity, and transfer routine to programs.
PIM Is the Key to Improving Team Productivity
Product information management software allows you to automate all processes connected with managing a product range in a digital environment. Mono-channel access to a complex of data, import and export automation, the flexibility of filters and settings - all this will be appreciated by specialists who have worked with standard product data sheets for years.
If you are still looking for a PIM provider, do not waste time testing unknown products. Gepard PIM & Syndication system was created by a team of 150 eCommerce experts with 15 years of digital marketing experience that consider all the core needs of brands and retailers. Gepard PIM & Syndication platform has proven its effectiveness by delivering  120+ million products to various retail channels and increased operational productivity by 75%.
You are welcome to connect with our eCommerce experts right now by filling in our contact form.
Want more like this?
Want more like this?
Insight delivered to your inbox
Keep up to date with our free email. Hand picked whitepapers and posts from our blog, as well as exclusive videos and webinar invitations keep our Users one step ahead.
By clicking 'SIGN UP', you agree to our Terms of Use and Privacy Policy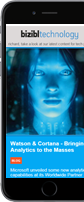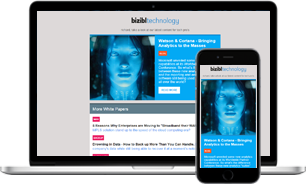 Other content you may be interested in
Want more like this?
Stay up to date with our content email
Want more like this?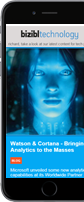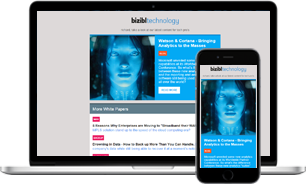 Want more like this?
Insight delivered to your inbox
Keep up to date with our free email. Hand picked whitepapers and posts from our blog, as well as exclusive videos and webinar invitations keep our Users one step ahead.
Bizibl Group Limited, Registered in England 09091156, 26 Bridge Road East, Welwyn Garden City, Hertfordshire, AL7 1HL