6 Ways to Combat Cart Abandonment
As an online shopper, you may have abandoned plenty of carts yourself. However, as an e-commerce shop owner, you would always hope that a good number of people complete a purchase instead of leaving their carts behind.
Shopping cart abandonment is the bane of the e-commerce industry. Current statistics put shopping cart abandonment at 75% across the whole web. This means out of 100 potential customers, 75 of them leave without transacting in the store. Now consider capturing these 75 customers and managing to convert even half of them? Your revenue will skyrocket.
As an eCommerce owner, you know a buyer's journey and how hard it is to direct them to actually transact. So let's find out why customers really abandon their carts.
Reasons Why Shopping Carts Get Abandoned
The Baymard Institute recently surveyed to find out why shopping carts get abandoned. Below displayed is a chart that highlights some of the main reasons why people abandon the cart.

(Source – Baymard Survey of 2,584 consumers, 2019)
To be fair; we have all at some point experienced some reason for abandoning a cart, so these reasons stated above shouldn't come in as a total surprise.
6 Effective Ways To Combat Cart Abandonment 
1. A trustworthy transaction form can make a difference
Many online retailers see transaction forms as a mere formality in the sales process. However, what they completely miss out is that the transaction form is one of the most important tools to establish and build trust in an e-commerce site. 
If you are an e-commerce store owner, you must understand that by requesting your customers to fill out a lengthy transaction form, you are in a way asking them to blindly trust you with their personal information.
This goes beyond contact details when your visitors are expected to give their credit card details, most of them will hesitate to do so and exit from your site. 
Reason? They are not confident about how trustworthy your site is. So, to earn their trust, you as a business owner must include some trust signals such as secure seals in some prominent places on your transaction form. 
It is also important that you use some recognizable logos such as the Norton secure seal instead of some seals of approval that people hardly recognize. According to Shopify data research, around 61% of visitors had not purchased something online only because the trust logos were missing.
There is also a lot of data on how these seals performed when they were A/B tested.
2. Effortless Navigation Between Cart And Store
Consumers rarely make a quick purchase decision and complete a transaction in one go. The easier you make it for your users to navigate between your store and their cart, the more likely they are going to complete a purchase. 

While making navigation between the product page and a shopping cart is one of the most effective ways to reduce friction during the checkout process, it is also one of the hardest things to get right. Even e-commerce giants like eBay and Amazon are always experimenting with their checkout flow to optimize the checkout experience for their consumers. 
As an e-store owner, you will have to make the process effortless for your consumers and help them navigate to your store by offering intuitive navigation options between your product page and the checkout page. 
3. Enable Multiple Payment Options
When designing your online store's checkout pages, you will have to ensure that your consumers get a seamless shopping experience. However, if you are offering just a single payment option, chances are high that you will see a huge percentage of cart abandonment. Credit card options are set by default, however, the current generation of consumers expects multiple payment options. Paypal is doing well, but there are other players like Apple pay and Amazon pay that are also becoming increasingly popular.
By enabling more payment options, you are giving your consumers what they want and that is what matters at the end of the day. Of course, this will also considerably bring down the cart abandonment rates. 
4. Offer Guest Check Out Option (and make it prominent).
The Checkout process is seen as an invaluable opportunity by the e-store owners to collect data about the consumers. However, most users do not prefer creating an account and want an easier way out.
According to industry experts, failing to provide a guest checkout option is one of the main reasons for shopping cart abandonment. Approximately 15% of online shoppers admitted that forcing them to register/login to complete a purchase was a strong reason for them to abandon the process. 
By providing a good guest checkout option, you will make things a lot easier for your visitors. The easier you make it for your visitors to buy from you, the more sales you will make. 
5. Be Clear About All Costs Upfront
Users hate last-minute surprises when they are charged an additional cost for their purchase when they are at the checkout page. The consumers hate paying for shipping costs, and this could also be one major reason for cart abandonment. 
Source: North American Technographics Retail Online Benchmark Recontact Survey
As shown above, most of the online shoppers try their best to avoid paying shipping costs. Therefore you must be upfront about your shipping costs. Never put out the shipping costs towards the end of a transaction. 
6. Optimize your page load time
Today's Online shoppers are not short of options when it comes to e-commerce sites. Importantly, because of competition, these visitors get the best of the deals.
A slow-loading website can be a good enough reason for the shoppers to look elsewhere. Research states that a one-second delay in webpage loading time leads to a 7% reduction in conversions. Therefore, optimize your website to load as fast as possible.
Conclusion
Cart abandonment will be a matter of concern as long as e-commerce exists. Though you just read through an entire guide on the subject matter, there are high chances that you are going to see high cart abandonment rates.
There can be thousands of reasons that cause shopping abandonment. However, with some well planned, strategic steps, you can sort out this challenge.
Want more like this?
Want more like this?
Insight delivered to your inbox
Keep up to date with our free email. Hand picked whitepapers and posts from our blog, as well as exclusive videos and webinar invitations keep our Users one step ahead.
By clicking 'SIGN UP', you agree to our Terms of Use and Privacy Policy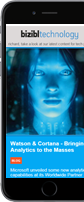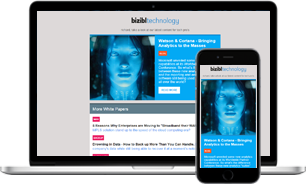 Other content you may be interested in
Want more like this?
Stay up to date with our content email
Want more like this?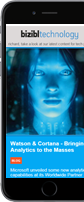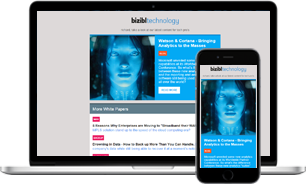 Want more like this?
Insight delivered to your inbox
Keep up to date with our free email. Hand picked whitepapers and posts from our blog, as well as exclusive videos and webinar invitations keep our Users one step ahead.
Bizibl Group Limited, Registered in England 09091156, 26 Bridge Road East, Welwyn Garden City, Hertfordshire, AL7 1HL