5 Ways to Cut Down on Online Returns
Selling online means dealing with returns, and it can be a pricey business if it gets out of hand. Unfortunately, it's the nature of the beast – with customers not being able to touch and feel the products in person, ecommerce and returns go hand-in-hand. Although you'll never be able to cut out returns completely, there are lots of things you can do to keep them to a minimum.
Did you know...

Online returns in the UK are predicted to increase by 27.3% in the next five years and hit a total of 5.6 billion pounds by 2023! - GlobalData 
1. Set up a customer-focused return policy
You may be asking why putting a good return policy can help cut down your returns, but hear us out with this one. Reviewing your returns policy and adopting one which benefits your customers may end up reducing your returns rate. For example, a liberal policy with a longer time frame to send back the items often means your customers end up forming an attachment with their items and are much less likely to send them back. Customer-focused returns policies are great for new business, too. A well-thought-out policy clearly displayed on your site could be the nudge your customers need to add that item to their cart or choose your business over a competitor.
2. Make sure your customers know what they're getting
This may seem obvious, but it's surprising how many retailers get this one wrong. To keep your returns to a minimum, you need to make it crystal clear to your customers what they're spending their money on. This includes everything from writing detailed product descriptions crammed full of as much information as possible, to including accurate sizing, specs and dimensions.
Top tip:  It's no surprise that clothing sizes vary from store to store, so if you're a clothing retailer, make life easy for your customers by adding a size chart to your product pages. There are lots of products out there that can integrate to your site to make measurements and sizing as simple as possible, which means happy customers and fewer returns!
These days, customers are expecting more than just a good quality image when they're shopping online, and only the clearest, highest quality pictures will do. More and more retailers are using videos to show off their products, as well as 360-degree views to make sure your customers can see their trainers, laptops or sofas from any angle before they've even got their hands on them.
3. Ask for customer feedback
There are so many reasons why asking for feedback on your products can help cut down on your returns.
Firstly, there's the obvious one – getting a better idea of what your customers do and don't like about your products so you can get to work on making them better. Perhaps your images aren't showing the colours accurately, or your sizing runs a little low on a certain item – how will you ever know if you don't reach out to your customers and ask? Collecting reviews can unlock a load of really helpful insight, so you can spot common trends and themes and learn more about your customers. Feefo's Performance Profiling, for example, automatically analyses your review content to see what you're getting right, and where you could improve, so you can put your efforts in the right places to keep those returns down.
Additionally, reviews can give potential customers the confidence they need to click on the 'buy' button, as well as steering them away from products that don't fit the bill. From a star rating on a product pages, an honest bit of feedback or a photo or video review bringing your products to life, unbiased opinions from real people can help direct your customers to the products that they love and are unlikely to return.
Did you know…

96% of people read or use reviews in some way- Feefo Consumer Report 2019 
4. Make decisions easier with tech
Thanks to some nifty tech, it's getting easier than ever to give your customers a good idea of what they're ordering. From tools which use algorithms to recommend the best size, apps from brands like Sephora and Ikea which help you to visualise items either on you or in your house, to the 'Sofasizer' from Made which helps you pick the perfect sofa for your space, there are lots of solutions available which can help your customers feel more comfortable about their purchase and less likely to fill in that returns form.
Did you know…

41% of people regularly buy items in multiple sizes and variations with the intent to return the ones that aren't quite right - that's two out of five people planning to return an item before they've even paid for it! - Shopify 
5. Nail your delivery
With approximately 33% of UK households subscribing to Amazon Prime, shoppers have some pretty high expectations when it comes to delivery times. Make sure your delivery times are clearly displayed on your website before your customers hit the 'confirm' button to reduce items being returned because they turned up later than they expected.
You've spent all this time making sure that your customers know exactly what they're getting and when, so don't throw away your efforts when it comes to the packaging – there's nothing more frustrating than excitedly opening your delivery to find the contents broken or damaged!
The key to fewer returns is giving your customers as much information as possible, including real feedback from real customers. To take the guesswork out of your customer returns, get in touch with a member of our team!
Want more like this?
Want more like this?
Insight delivered to your inbox
Keep up to date with our free email. Hand picked whitepapers and posts from our blog, as well as exclusive videos and webinar invitations keep our Users one step ahead.
By clicking 'SIGN UP', you agree to our Terms of Use and Privacy Policy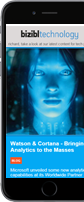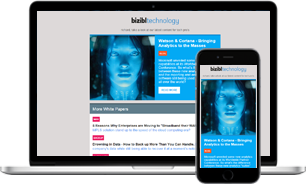 Other content you may be interested in
Want more like this?
Stay up to date with our content email
Want more like this?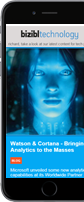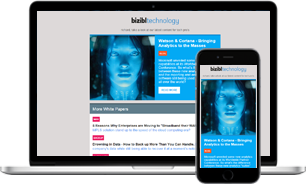 Want more like this?
Insight delivered to your inbox
Keep up to date with our free email. Hand picked whitepapers and posts from our blog, as well as exclusive videos and webinar invitations keep our Users one step ahead.
Bizibl Group Limited, Registered in England 09091156, 26 Bridge Road East, Welwyn Garden City, Hertfordshire, AL7 1HL