5 CRO Tricks to Complement your Basket Abandonment Efforts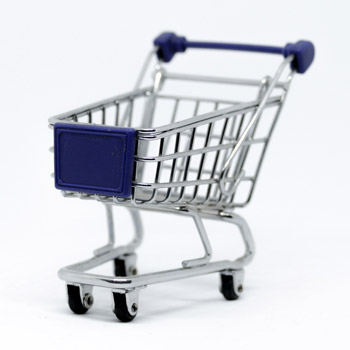 An increasing number of people are shopping online using their mobile devices lately. You would think this is great news—your potential customers can reach you from anywhere they happen to be. Unfortunately, the shift to mobile eCommerce has brought with it a growing and pervasive problem: a marked increase in shopping cart abandonment.
The smaller the screen, the higher the rate of shopping cart abandonment. Among those who do online shopping from a desktop computer, the average shopping cart abandonment rate is 73.1%. On tablets, it's 80.7%. And on smartphones, it's even higher: a stunning 85.6%.
A large part of the problem is the technology being used. On such a small screen, optimization becomes increasingly complex. If a shopper encounters a problem, there's just not enough opportunity for the online retailer to position links to solutions or explanations. More frustration on the part of the online shopper may leave them feeling confused or left in the dark about their available options.
But there's an even greater challenge. In traditional brick-and-mortar environments, there's generally easier access to a greater variety of products, and with this access, comes the ability to compare all of the available choices more thoroughly. 
This results in shoppers feeling more secure with their purchases; they feel they have seen all or most of the products on offer, which minimizes the perception of the risk of buying the wrong product. However, in the eCommerce environment, the shopping cart abandonment is more common—for instance, online clothing retailers see the highest rate of abandonment among online retailers.
This kind of buyer uncertainty can be minimized with a number of conversion optimization tricks. Let's take a look at five techniques and content optimization tips that online retailers can use to reduce the incidence of shopping cart abandonment they experience.