4 Reasons You Should Respond to EVERY Customer Review
So, you've taken the plunge and are collecting feedback from your customers. That's a great start!
Did you know, however, that how you manage and respond to customer reviews is just as important as the reviews themselves?
Making sure you reply to each and every review, both good and bad, is your chance to show customers that you care about what they have to say, and can even lead to you getting more reviews, improving your ratings and showing off your brand as a trusted and transparent business to future customers.
97% of consumers that read reviews also read a brand's responses
Your customers expect you to speak up, but that's not the only reason to start replying to your feedback. Here are four reasons why you should get back to your customers no matter what rating they've left you.
1. Build stronger relationships
Consumers are skeptical, especially when it comes to reviews. Our own research shows just 39% of consumers think retailers take their feedback onboard, while a further 22% think this never happens at all.
Replying publicly to your reviews is the first step to putting some of these doubts to bed.
Don't just leave your responses for the negative stuff either. Sure, your one and two-star reviews should take priority, but acknowledging the customers that have left you a nice review, even with a simple "thank you", goes a long way towards building brand loyalty and showing the world that you care about what all of your customers have to say.
It's important to hit the right tone with your responses. This is your chance to start conversations with your customers and show the more human side of your brand, so think carefully about how you want to come across.
There's extra incentive to start replying to your customers too!
Businesses that reply to more than 25% of their reviews earn 35% more revenue on average.
Responding to reviews is only really the beginning though. If you really want to prove to people that you're taking their opinions seriously, you need to take action. Your feedback is choc-full of insight ready and waiting to help you improve. Take the good and the bad of what your customers are telling you, learn from it, and change the way you do things for the better.
2. Protect your reputation and build brand loyalty
Your reviews, more than anything, are there to help convince consumers they can trust your business to deliver time and time again. 96% of shoppers read reviews when they're making a purchase, so when they start scrolling through and seeing plenty of reviews going ignored, it's not leaving a great first impression. And that trust you've spent plenty of time building, it's notoriously fragile.
Only 12% of people believe a business when they say "we put the customer first" – so actually taking the time to reply to your reviews gives you a platform to show that you walk the walk when it comes to customer care. Taking swift action on negative reviews and tackling the problem head-on and out in the open earmarks you as a transparent business. People aren't foolish enough to think businesses don't make the odd mistake. How you handle those errors and take responsibility is what wins you the trust of customers, and can even convince the person who left you the bad review in the first place to come back again or re-rate you with a better score.
Businesses experience a 16% boost in customer advocacy from answered complaints on reviews sites. Meanwhile, businesses that ignore complaints on review sites experience a 37% decline in customer advocacy.
Your public responses are also your chance to do a little reputation management. A negative review doesn't look too good if you leave it unanswered. Just one bad review could cost your business as much as 22% of your prospective customers, according to Moz, if left unresolved. This is significantly reduced, however, as soon as you start replying, apologising and tackling issues out in the open.
3. Meet your customers' expectations
Customer expectations are growing everywhere. Amazon has convinced consumers that next day delivery is the norm, Google has led shoppers to believe that they're only ever a few clicks away from getting what they need, and reviews it seems are no different.
Despite this, shockingly, up to 75% of businesses don't actively respond to their reviews, creating a big gap between expectation and reality. As we've seen, simply not replying to as many reviews as possible isn't enough and actually a missed opportunity. So, what can you do, especially when you're getting hundreds, if not thousands of reviews a week?
With Feefo you can start monitoring your reviews, setting up alerts for one and two-star reviews. That way you never miss the opportunity to get back to a disgruntled customer, sort out any issues quickly and start getting your negative feedback working in your favour. But, what about all of your positive reviews?
If you're only collecting a small number of reviews, then doing your utmost to personally reply to everybody should be high on your agenda. When you're dealing in volume, however, this is a little trickier. You never want to lose that human feel, so a 'reply all' type response is not going to cut it. It doesn't have to be much, however. Even a little acknowledgement will go a long way. So, handpick as many reviews as possible and get in touch with a few simple "thank you's" at the very least to get the ball rolling and show customers you're listening.
4. Collect more reviews and improve your ratings
The response rates for small businesses that regularly respond to reviews can jump as high as 20.8% according to a recent study by Womply, while a similar study by Yelp found that companies who respond to reviews see a 5% increase in the number of reviews they receive.
The more you're seen to be replying, the more customers are reassured that you read and take on board the feedback they're providing. There's a good chance that before people bought from you in the first place, they would've checked out your reviews and seen your replies. This sort of thing stays with a customer throughout their journey with you, so when it comes to them leaving a review at the end, they're much more likely to share their thoughts.
Consumers are 33% more likely to upgrade their review if a business responds with a personalised message within a day
Customers leave you one-star reviews for a whole host of reasons, but replying to these negative reviews can often see whatever gripe they had with you easily resolved. And the quicker you sort out their problems, the more open they'll be to re-rating you, or even making another purchase with you in the future. Most of the time it's only a small part of their experience that's caused an issue, so when you ask for a re-rate after this has been sorted they're much more likely to give you an honest and true reflection of your service.
Whether you've been ignoring your reviews, too scared to respond or simply not had the time, there's no better moment to start. Replying to your reviews, good or bad, can do so much for building trust in your brand and positioning your company as one that listens and really cares about its customers.
If you want to find out more about how collecting reviews can give you the insight you need to grow your brand, or want more best practice advise on how to respond to reviews, get in touch with Feefo today.
Want more like this?
Want more like this?
Insight delivered to your inbox
Keep up to date with our free email. Hand picked whitepapers and posts from our blog, as well as exclusive videos and webinar invitations keep our Users one step ahead.
By clicking 'SIGN UP', you agree to our Terms of Use and Privacy Policy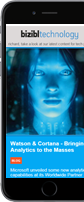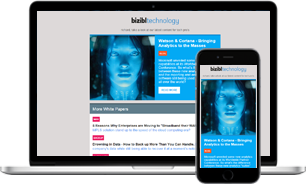 Other content you may be interested in
Want more like this?
Stay up to date with our content email
Want more like this?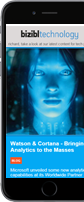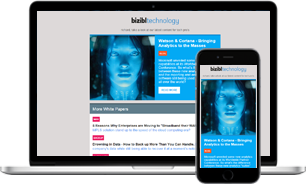 Want more like this?
Insight delivered to your inbox
Keep up to date with our free email. Hand picked whitepapers and posts from our blog, as well as exclusive videos and webinar invitations keep our Users one step ahead.
Bizibl Group Limited, Registered in England 09091156, 26 Bridge Road East, Welwyn Garden City, Hertfordshire, AL7 1HL