20 survey questions retailers should ask their customers right now
Online spending has reached record highs across the UK as consumers head to their laptops and smart phones to buy everything from groceries to garden tools.
The way people are shopping is changing; and with such uncertainty on the horizon retailers are going to need to be able to see the bigger picture if they want to keep pace.
Surveys are the perfect partner to your customer reviews and a fantastic way of being able to get inside the minds of your customers. Whether it's finding out if your website is up to scratch or wanting a better understanding of your customer experience, what you ask and how you ask it is so important for getting the insight you need.
Here's our four best reasons why you should be sending surveys right now, along with plenty of questions you can ask.
1. Make sure your online journey isn't working against you
Online spending accounted for more than 32% of total retail sales in May, 2020; with the current situation seeing traffic to retail sites surge 129% week-on-week.
One of the biggest challenges online retailers face (other than standing out in search results) is keeping customers onsite and securing that purchase. The slightest obstacle can be the difference between making a sale and losing out to a competitor, so your online experience needs to be as pain free as possible from start to finish.
Running quick and simple customer effort surveys about your website can help you understand how easy (or not) it is for customers to find what they need and complete the payment process. According to the Harvard Business Review, 94% of customers who report a low level of effort would buy from you again, while 88% would even spend more next time around.
It's easy to start measuring your customer effort score. All you need to do is ask one quick question: "How easy did you find/was it to… ?".
Customers will rate their experience from "very difficult" to "very easy", but this is more often than not presented as a simple scale from 1-5. It's always worth asking a follow-up, open-ended question to give the customer a chance to explain why they've rated you the way they have.
The quicker you ask after the experience, the more accurate the responses. Including a customer effort score question straight after a customer places an order or finished up a conversation with your live chat team, for example, can give you immediate insight into your online experience that you can use to help improve your site for next time. And the customer effort scale isn't just limited to your website. You can use it virtually any time a customer engages with your brand.
But what about those consumers that don't end up buying anything? A simple pop-up survey on key product or landing pages gives you an opportunity to capture feedback from the people you missed out on, and try to find out what it was about your site that drove them away.
Questions to ask
Depending on what part of your website you want to find out more about, here are a few customer effort questions you could ask:
How easy was it to find the product you were after on our website?
How easy was it to pay for your order?
How easy was it to get the help you needed from our online support team?
Then follow this up with a more open-ended question to get more insight, such as:
- Why did you pick this rating?
Additional survey questions to help you better understand your online experience:
- How would you rate your overall experience with us from 0-10?
- Did you run into any issues whilst using our website?
- What's stopping you from continuing with your purchase?
2. Re-engage previous customers
Returning customers account for more than a quarter of revenue for retailers and spend 120% more on average than new customers, so it's important to convince people to come back time and again!
Reactivation surveys are a great way to reconnect with previous customers and provide incredible insight that can help you to re-engage with them and win back their business. Contacting them eight weeks, six months, or even a year after their last purchase with a few simple questions can help you discover why they've not shopped with you again and what you can do to get them back through the doors.
Perhaps your competitors are offering something you're not? Did your delivery provider miss the promised date last time? Was something wrong with your product? If you've never asked, you won't know why people stopped shopping with you in the first place, and you definitely won't know what to do to bring them back. It could be something as simple as the promise of free delivery, or offering 10% off their next order, that turns their heads.
Questions to ask
How likely are you to shop again with us? And why?
What can we do to make your next shopping experience with us better?
Is there anything you'd like to see us do differently?
Which of these would most likely make you want to shop more with us in the future?

A. Loyalty scheme
B. Discount codes
C. Free delivery
D. Mobile app 
E. Other
3. Identify at-risk customers and reward loyal ones
Whilst we're on the subject of retaining customers, Net Promoter Score is an effective way of quickly identifying those at risk of going elsewhere, and those people you can depend on to spread the word about how awesome your business really is.
All you need to ask is one simple question to get going:
Depending on how customers rate the business, they fall into one of three categories:
Promoters: Score the company with either a 9 or a 10. These are your loyal, enthusiastic customers
Passives: Respond with a 7 or an 8. They're happy with the service, but not quite happy enough to be promoters
Detractors: Give a score between 0 and 6. These are classed as your unhappy customers, who are unlikely to use the company again.
Now, once you know which category they fall into, you can send them on a path with a simple customer satisfaction survey to dig a little deeper into why. For those detractors, ask why they wouldn't recommend you. What was it about their experience that they didn't enjoy? How can you offer to make amends or improve for next time so that they'd be more likely to recommend you in the future?
Promoters, on the other hand, will tell you what you're getting right, and you can use that insight to keep them coming back and attract new customers. Did you deliver a fantastic customer service? Was it the quality or price of your products that gave you the edge? Did you offer faster delivery than the competition? The answers you get will shine a light on what people truly love about your business!
Make sure you plug all this insight straight back into how you operate. Improve on the things your detractors highlighted, but most importantly start promoting the things people really liked. Push popular products; design loyalty and reward schemes around things that actually matter to your customers, and make sure your marketing spend is going to good use by focusing on areas you know you're acing.
Questions to ask
Follow up your initial NPS question with one or more of these to dig a little deeper into why your customers rated you the way they did:
Why would you/why would you not recommend us?
What did we do well?
What can we do differently next time?
4. Prepare for the future of retail
Things are more than a little uncertain at the moment, especially in retail. Will people head back to the high streets, or is the surge in online activity here to stay? What things will matter most to your customers? Do they still want the lowest prices, or are they becoming more socially and environmentally aware of the brands they shop with?
Don't you wish you had a crystal ball to give you a glimpse of the retail market six months from now?
Well, we can't give you that, but surveys are a great way to get inside the minds of a wide consumer audience, which in turn can give you a sense of what the future might look like. A well written survey can help you to predict trends in consumer behaviour and attitudes, so that you can better prepare for what lies ahead.
The use of multiple-choice questions can help identify certain products that could be popular in the future, or reasons why consumer spending habits might be about to change. Whereas more open-ended questions will give you some real detailed insights into what matters most to customers when it comes to choosing brands.
Questions to ask
Are you more likely to shop online or on the high street?
What types of products do you prefer to buy online vs in-person?
What would make you choose one brand over another?
Which products do you predict you'll spend more on in the future?
How important is it to you that the brands you shop care about sustainability?
If you're interested in finding out more about how customer surveys can help improve the retail experience and prepare your business for the future, get in touch with Feefo's team today.
Want more like this?
Want more like this?
Insight delivered to your inbox
Keep up to date with our free email. Hand picked whitepapers and posts from our blog, as well as exclusive videos and webinar invitations keep our Users one step ahead.
By clicking 'SIGN UP', you agree to our Terms of Use and Privacy Policy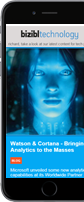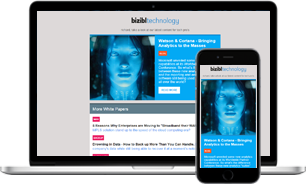 Other content you may be interested in
Want more like this?
Stay up to date with our content email
Want more like this?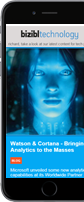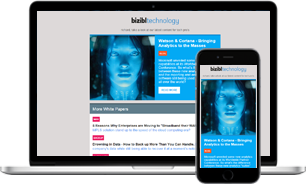 Want more like this?
Insight delivered to your inbox
Keep up to date with our free email. Hand picked whitepapers and posts from our blog, as well as exclusive videos and webinar invitations keep our Users one step ahead.
Bizibl Group Limited, Registered in England 09091156, 26 Bridge Road East, Welwyn Garden City, Hertfordshire, AL7 1HL